20 Tips for Buying Your Next Condo in Calgary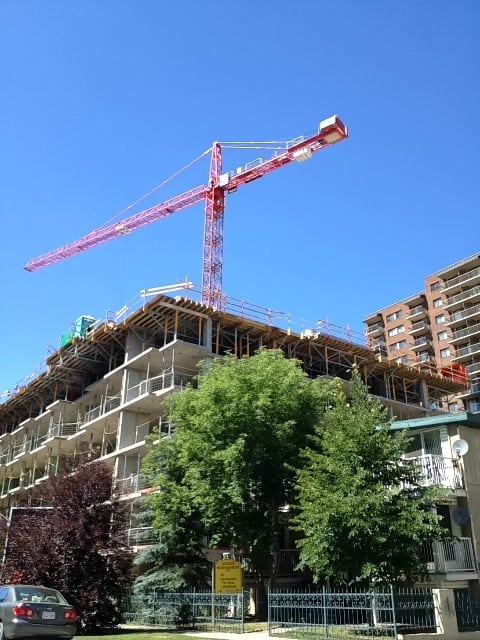 Condos in Calgary are an attractive and desirable form of housing. With such an active economy and steady demand for new residential homes, condominium living is a great option to consider.
There are numerous benefits such as the low-maintenance and convenient lifestyle that goes hand in hand with living in a condo, plus having the pleasure of living close to the city centre. Condominiums are also a affordable alternative to someone just starting out, new to the city or buying their first property.
Hello, my name is Cody Battershill. I am a Calgary born and raised realtor and am a certified condo specialist. I also am an instructor at the Calgary real estate board and I sit on the Calgary real estate board condominium committee, which helps set condo related policies for all residential condominium sales in the Calgary metropolitan area.
I have extensive resale and new condominium experience and I would like to share with you some tips on how to make your condo buying experience as pleasant as possible.
I am ready to start looking for a condo. Where should I start?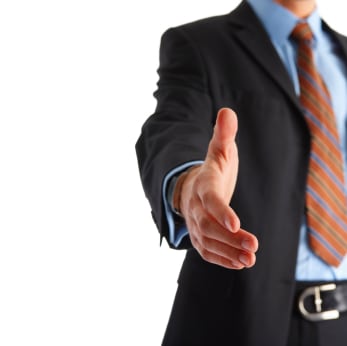 1. Hiring an experienced real estate agent who knows condominiums is a great place to start. The right realtor will protect your best interests and help you make informed decisions. They will also take care of all the details throughout the buying process and make it as smooth as possible.
2. Discuss your options for condominium document review professionals, mortgage specialists and lawyers to make sure the transaction is handled by professionals with your interests at heart.
3. Know your financial limit and comfort level. Get pre-approved for a mortgage and make informed decisions about your finances.
4. Make sure your finances fit. Take into account the extra costs like reviewing condominium documents, inspections, moving, lawyer fees and closing costs. Our Calgary Condo Guide to Finances
I have my realtor and finances arranged. Now what?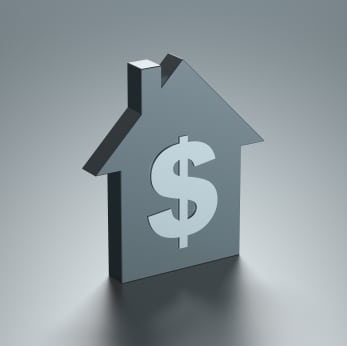 5. Consider looking at a variety of condos to solidify the features you would like to have in your new condo, there are a wide range of styles from low rise to high rise to townhome styles you can consider in all ages, locations and sizes!
6. Try to buy a condo that meets as many of your criteria as possible while keeping your resale potential in mind.
7. Look for a condo with an average to above average view within its complex. Avoid garage doors, dumpsters and other potentially negative influences on your view lines. Having a good view will always makes life more enjoyable and can increase the possible value of your condo.
8. Visit the condo during different times of the day. For example, the morning, afternoon, evening and night time will offer different light levels and traffic patterns. Going back more than once means you know exactly what you are buying to make sure its right for you.
9. Consider the exposure of the condo unit and main living areas. A southern exposure could make it extremely hot and uncomfortable in the summer time if there is no air conditioning. Read more on this topic: Our Calgary Condo Guide to Exposure
10. Look for a condo possibly positioned away from the floor elevators, this really all depends on the building but sometimes people will be loud waiting for the elevators and other times you might even hear them depending on the construction and age of you unit.
11. Keep in mind the walking distance up to your floor on the stairs. if the elevators are ever down or not in use you will be forced to walk!
12. In Calgary a parking stall is a must and a and storage unit is a nice bonus. Even if you don't have a car, this is a necessity for resale and the storage unit will make life that much more organized. Some buildings don't have storage in which case you can get creative with storage options. Read more on this topic:  Our Calgary Condo Guide to Parking
I have found a condo I like. What further inquiries are needed to make sure this is the one?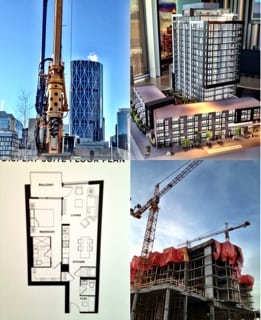 13. Ask some current condo owners what they think about the building and about their living experience. See our condo guide to making a informed decision on your new condo. Our Calgary Condo Diligence
14. Examine the condition of the condos common areas and lobby, i.e. elevators and hallways, do they show pride of ownership? Are they well maintained?
15. Is there visitor parking stalls available and if so, how many? Think about how you will entertain visitors like your friends and family when they come by for a visit.
16. Is your condo secure? What security features has the building implemented? A safe and secure condo adds peace of mind living to its owners and maintains the value of the building for everyone. 9 Security Tips for Your Calgary Condo
17. Do a throughout condominium document review. Ask questions like: How many renters are in the building? How much are the condo fees and what do they include?
18. When you find the perfect unit make sure you examine the sales history, building comparable sales, area activity and more.
19. No matter what, do not buy a condo without a condominium document review condition! This is paramount for your security and to make sure your buying into a good, well run building.
20. Hire a experienced, condominium savvy realtor such as myself to walk you through these 20 steps and more to make sure your getting a good value, making an informed decision and are getting the best condominium that meets all of your real estate goals!
Thinking of Buying a Condo in Calgary?

If you are buying a condo in Calgary I would love to be your guide – put my connections, experience and expertise to work for you! Call me anytime at 403-370-4180 or send me a message below, I will get back to you within 15 minutes almost 24 hours a day.
Test my commitment to service out and send me a message now, together we will find your dream condo in Calgary!