3 Reasons to Buy a Home in Quarry Park Calgary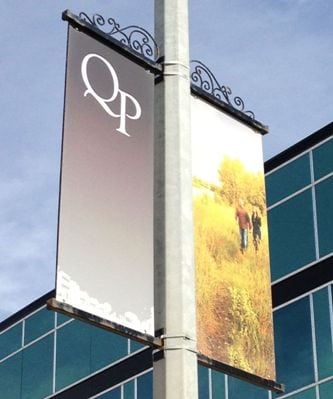 Quarry Park is a new Calgary community in the southeast quadrant, found between Glenmore Trail SE and Deerfoot Trail. It is easily accessible by exiting south on 18th Street SE from Glenmore, or by exiting north onto 24th Street SE off of Deerfoot.
You might ask, what's so appealing about the new community? Here are 3 reasons why you should consider buying a home in Quarry Park Calgary.
#1 – Master planned and redeveloped
Quarry Park has an excellent community design that integrates all aspects of urban life into one location. Not only will the community be home to beautifully designed, new Calgary home, it will have office and retail buildings as well as an abundance of green spaces.

When I say Quarry Park is a new community, I mean it. Remington Development Corp. acquired the old gravel quarry from Lafarge after its resources were expended. In order for the area to be compatible with a new mixed use community development, there were some obvious infrastructure renovations that needed to be taken care of. Today, Quarry Park has completely transformed from gravel rubble into one of the newest and most creatively designed communities in Calgary.
#2 – Style and features of the homes
Quarry Park will eventually be host to over 2200 homes, including single family homes, townhomes and even condos such as the Champagne Condos, offering residences for any kind of home buyer.

Homes are amidst the riverfront, natural reserve areas, abundant green spaces and tree-lined boulevards, adding even more unique features to each and every beautifully designed home found in Quarry Park. Homes will follow Georgian and French Countryside themes with brick fronts, steep roofs and elegant wooden accents.
#3 – River location and closer to downtown than remote suburbs
Residents of Quarry Park will have immediate access to the famous network of river parks and pathways Calgary is known for. Travel north bound to the downtown area or head south to Fish Creek Provincial Park.

Quarry Park is situated closer to downtown Calgary than other suburban areas and with the future southeast LRT station planned for construction beside the neighbourhood, the woes of rush hour traffic should be reduced dramatically, if you don't mind taking the train that is.
3 Reasons to Buy a Home in Quarry Park…
Today, Quarry Park has entered itself into the Calgary real estate market successfully as a new and appealing living destination for those looking for a new home, in a new community.
Want to know more? Check out our Quarry Park Community Profile today!
Questions about Quarry Park in Calgary?
Call me direct at 403.370.4180 or message me below. I am very much looking forward to helping you accomplish your real estate goals!