Bar C Calgary Restaurant Review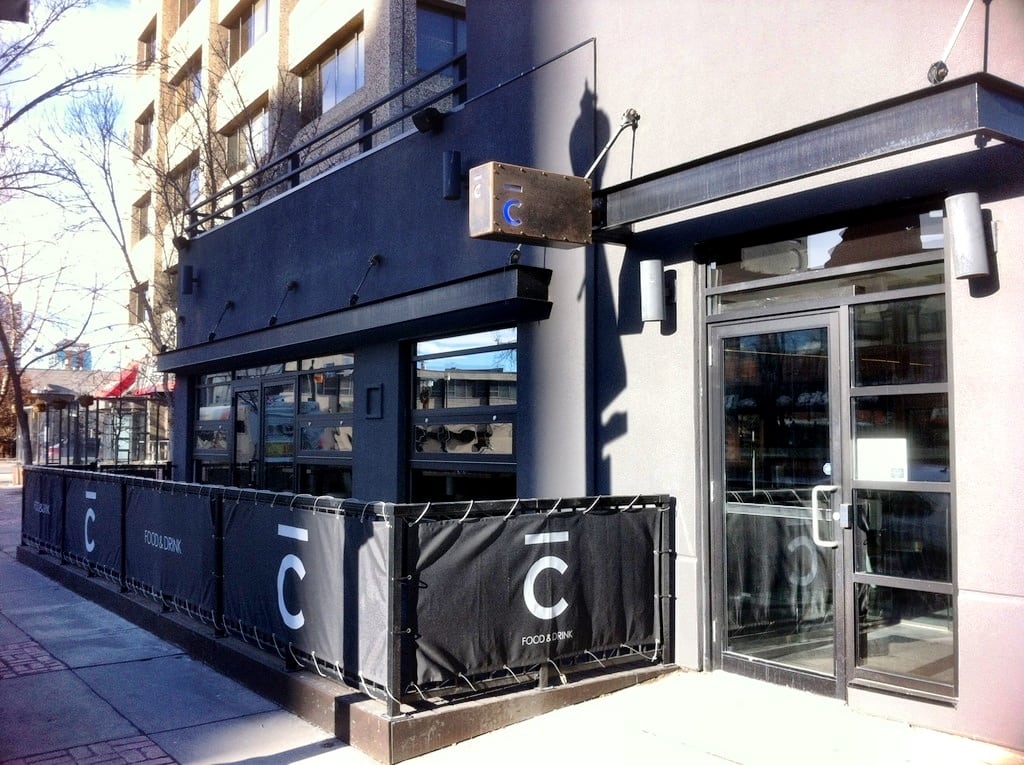 Bar C is another new Calgary restaurant that has popped up on the busy entertainment and dining avenue of 17th Avenue SW.
I heard about the restaurant through a friend and decided to see how good their brunch menu was, so a couple friends and I headed down on the weekend to check it out.
Atmosphere and Service
Bar C has an interesting ambiance, a mixture between industrious and modern styles. Lots of glass and wood finishings mixed with interesting little features such as leather wrapped around metal support poles that really shows how much detail has been put into the new Calgary restaurant.
Bar C has a very comfortable atmosphere and even the chairs at the low tables spring backwards for ultimate comfort. I noticed the bar, assuming that Bar C is also a lounge at night time (of course it is! It's on 17th Avenue SW!)
The Food…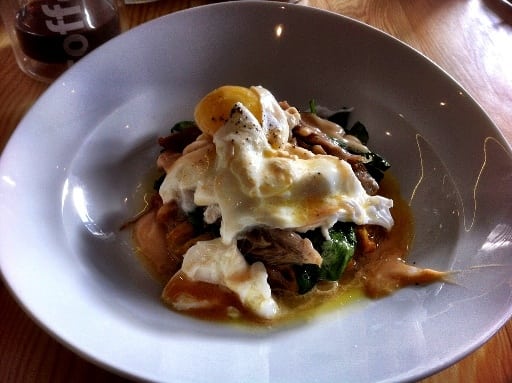 After a glance my friends and I all chose the same menu item, the eggs Benedict – poached eggs, duck confit, wilted spinach, pumpkin bacon waffle with Maltese sauce.
As far as eggs Benedict go, this is the first time I have ever had a Benedict like this. It was definitely a nice gourmet treat and we all were done in minutes.
We also shared three house made doughnuts – served with spicy chocolate dip and cinnamon sugar. They reminded me of a Chinese dim sum appetizer, but with a sweet chocolate cinnamon dipping sauce that spices up the doughy taste.
Before we ordered our dishes the waitress explained that most of the brunch dishes are similar in size, so expect smaller gourmet servings. All in all, I enjoyed the eggs Benedict but was still a bit hungry afterwards.
If you find yourself in the vicinity of 17th Avenue SW and like gourmet food for a decent price, try stopping in at Bar C for some eggs Benedict.
I have yet to stop by Bar C in the afternoon to try their supper menu, so I'll keep you posted! Also keep in mind Bar C is only open on Saturday and Sunday for brunch and not Monday to Friday. Bar C is one of the best Calgary tapas restaurants!
Bar C
Address – 340 – 17th Avenue SW, Calgary, AB
Phone Number – 403.984.3667