Best Calgary Networking Spots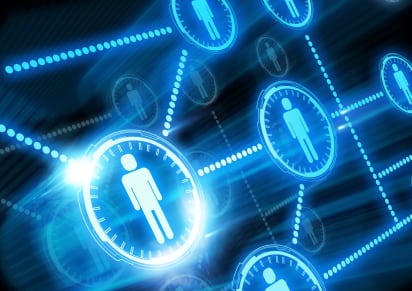 We are always networking no matter where we go. With a colleague, new client, old friend or in a personal setting with a hobby group or for a charity function are only a few examples of networking.
So there is always a need for good places to meet and organize your networking event. No matter how big or small the following locations in Calgary are great for networking events, have  a read and please share your ideas with us if your favourite is not on the list!
1. Coffee Shops
will always be an excellent place to network in Calgary, especially with all the energy.  To see the best coffee shops in Calgary check out this link!!

With so many great coffee shops all over Calgary this is a great way to spend 30 minutes with someone in conversation.
2. The Libertine
a great after hours hang out? Yes! A great lunch spot? Double yes!! Always jam packed with downtown core workers, The Libertine is located right smack dab on Stephen's Ave.

The open concept, two story building has TV's to watch the game and pool tables to keep you and your new found friends entertained!!

Something you may not know is that The Libertine has an extensive chicken wing menu, so check it out! They are constantly surprising us with happiness!!
3. 1410 World Bier Haus
not only is the ownership and staff amazing, so is the atmosphere. This is one of the spots where you can walk into in Calgary knowing no one and you will feel like you have a million friends!!

The atmosphere and hospitality is top notch but isn't the only thing to brag about; they have delicious nachos and other great menu items.

Beer drinker? You are in luck they have a world wide variety of imports, sure to satisfy even the non beer drinkers palate! Stay tuned for the opening of their 2012 roof top patio.
4. Melrose
a guaranteed location for fun!! Both the restaurant and bar sides have a HUGE patio in warmer seasons.

There is no doubt that Melrose is a legend on the Redmile because its always jam packed with social media guru's and exceptional new connections!

A great place to host a large event or just pop in alone, Melrose has high standards in hospitality and are expanding on this with their SECOND location in the Cowboy Casino!
5. Brewsters
is located right in the beltline of downtown! A great space to host a networking function or pop in on a walk home from downtown. The staff and service is awesome and the food is tasty! Check out their daily specials!!
6. West
is located in the downtown Scotia Centre, so more or less right outside your door if you work in the buildings down there!

Boasting a higher end atmosphere you definitely need to stop in and check these guys out! They are always hosting exciting functions where networking can happen.

Also have I mentioned they have the LARGEST rooftop patio in Canada, absolutely stunning and a must check out for everyone. So much fun! More awesome patios here.
7. Double Zero Pizza
is delicious pizza in a wine cellar setting. Definitely casual appropriate Double Zero has the best happy hour (3-6pm Monday-Friday) going, you can have a ton of their appy's for $5.00 each and it's the perfect sharing amount!!

Also don't forget the drinks are $5.00!! This is a slam dunk for a great place to grab a drink and meet new friends, because with a Happy hour like that you are guaranteed to see a lot of other people doing the same thing! More of the best pizza in Calgary right here
8. Ox & Angela
is located on Calgary's Redmile and are doing well to treat drink making like an art because it satisfies.

So if you are looking for a nice after work drink with someone at a place that takes drink making to the highest level then this is the pick for you.
9. Earl's Tin Palace
is the busiest Earl's in the city by far. Its always full of great new connections no matter what side of the venue you sit on!

Looking for a drink and some new connections, check out the lounge side where you seat yourself but make sure you get there quickly since they do not take reservations!!
10. The District
is fun, unique and is a place where they are continuously hosting networking functions that are bound to connect you with some amazing new people in this city. As well you will learn about up coming events to get yourself out there!

By the way this is the only place in the city you can order a bucket of bacon!!! Delicious, yes please! More about the District.
More good networking ideas:
There are many more great networking places in Calgary that we would love to hear about. Please leave a comment and tell us what your favorite networking place is!