Big Fish Calgary Restaurant Review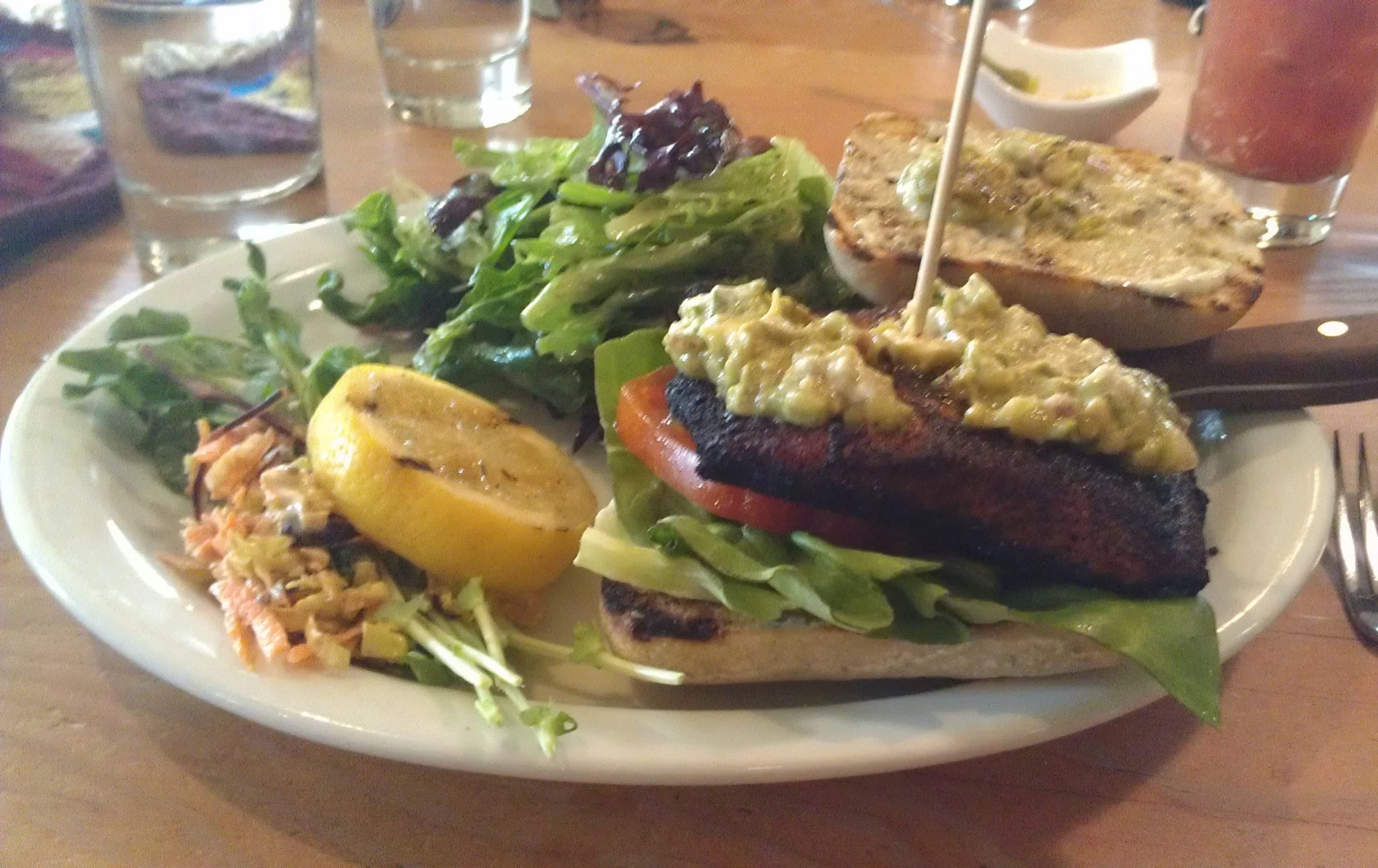 Looking for a delightful restaurant on Edmonton Trail in Calgary? Big Fish is it! Big Fish is a restaurant with a quaint atmosphere and is very much enjoyable for a sit-in seafood dining experience. The decor was tastefully done with bench seating with pillows along with regular table and chairs. And of course there was a slight nautical theme, but it wasn't tacky in anyway.
The food was great! I enjoyed a Caesar and the lunch special of blackened trout on a ciabatta bun with their house salad topped by house vinaigrette.  The Caesar was one of the best I have ever had. With a pickled carrot, jalapeno pepper and in house fresh horseradish, it hit my taste buds in all the right places. The trout "burger" had a lemon caper aioli dressing and a grilled lemon served with it. The trout was blackened to perfection, maintaining great texture, moisture and flavour. The salad was simple yet delicious, fresh greens and an in house vinaigrette was the perfect side to the perfect rout burger.
The service was great, and I highly recommend enjoying a Caesar cocktail and some seafood at Big Fish. They do a weekend brunch and do accept reservations, so call this seafood restaurant today!
Big Fish Seafood Restaurant
1112 Edmonton Trail NE, Calgary, AB

Phone Number – 403.277.3403
Looking for another inner city restaurant to try some delicious Greek style fish? A good bet would to check out Pegasus Calgary Restaurant Review which entails a quick review on a fish plate. Thanks for stopping in and hope to have you come back soon for more great Calgary restaurant reviews and more!