Calgaryism's Review of Bootleggers Sports Bar & Grill

Bootleggers is one sports bar and grill in the northeast that has it all: pool tables, arcade games, massive booths, countless HDTV's, good food, 50 different chicken wing flavours and smoking hot drink deals that make every Wednesday a pleasure on its own.
The next time you're looking for the full sports bar and grill experience or simply love your chicken wing Wednesdays, be sure to check out Bootleggers. Our ratings for Bootleggers:

*10 rated as best
Location
Atmosphere & Service
Inside of Bootleggers is a massive open space filled with bar tables, large booths, pool tables, arcade games and HDTV's facing in every direction to make sure you don't miss a moment of the game.

These booths are the largest I've seen in the city and make for a great gathering place when watching the game with more than just a few people.

One thing I really noticed about the service was that there were multiple servers tending to our table which made our chicken wing Wednesday experience as easy going as ever. No complaints whatsoever!
Our Food
Homicide (Brazil) chicken wings – I wanted to make sure that the hot wings I'd be ordering were as hot as possible. I have a problem of ordering hot wings and them never being hot enough, but these were everything that I wanted. They made me suck air into my cheeks and over my tongue and down nearly a full glass of draft after every wing.

Lemon Dill Spice (Canada) – Whoever made this concoction of loveliness I must thank on behalf of all chicken wing lovers who like these individual flavours because together they make for an even better tasting wing. Thank you to the kind Canadian soul who decided one day to throw a bunch of dill and lemon together to make one of my favourite flavours at Bootleggers!

Nacho Cheese (Wisconsin) – Wasn't too sure if a nacho flavour would go well on wings, but my lunch partner proved me wrong. He insisted, so we gave it a shot and were moderately pleased with the taste which was as you would expect – like you're dipping into a plate of nachos. It wasn't my favourite flavour, but hey, if you're into trying something new, why not check it out.

You're expected to get one beverage per 20 wings. At 40 cents per wing and drink specials include a draft that's only $4.00 per pint, this this entire chicken wing experience is incredibly affordable!
We recommend Bootleggers to anyone looking for an all-round sports bar and grill to enjoy. Also see our list of Best Chicken Wing Wednesday Restaurants in Calgary today.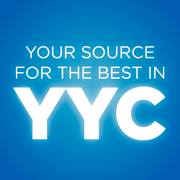 Bootleggers Sports Bar & Grill
Address – 3444 32nd Avenue NE, Calgary, AB
Phone Number – 403-291-0507
I Love Calgary
Looking for more of the best local restaurants, activities and everything else to do with YYC? If so, we invite you to join us and more than 50,000 others at Calgaryism on Facebook today! Also check us out on Instagram and Twitter for even more great photos and news to do with YYC. We hope to see you soon!