Bow Bulgogi – Authentic Calgary Korean Food at its Best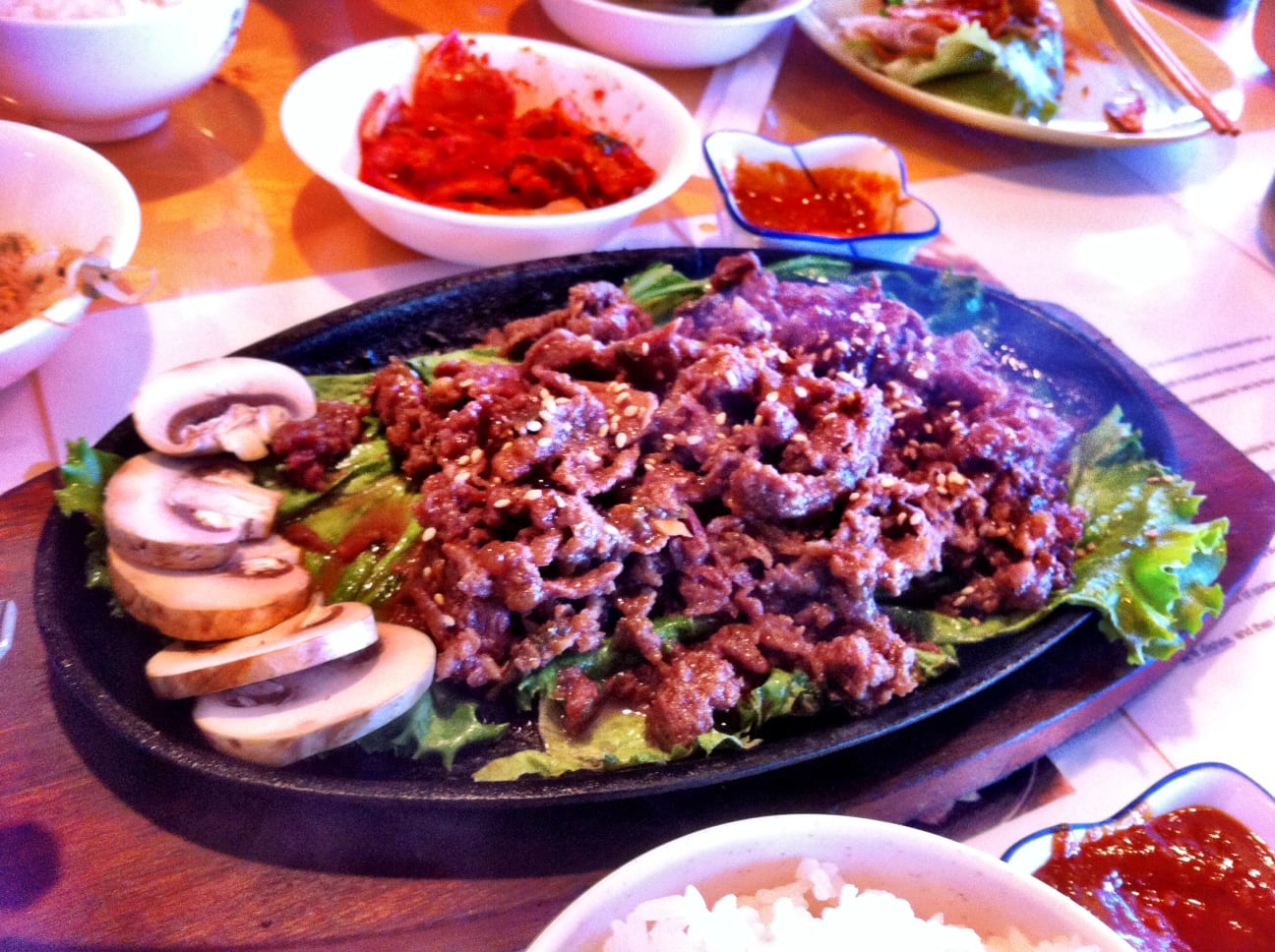 It has been a while since I have eaten authentic Korean cuisine in Calgary. Last time was years ago at Bow Bulgogi House, a small "hole in the wall" style restaurant on 17th Avenue SW between 34th and 35th Street. Last week I was reminded of how delicious the authentic Korean food at Bow Bulgogi really is.
It was a good thing my friend and I got there before the dinner rush otherwise we would have had to wait for a table. My first impression of the restaurant ambiance was that tables were a bit cluster phobic, and the interior definitely was due for a renovation. The funny thing was that these two cons were quickly expelled from my train of thought after I tasted the food.
My Orders
4 side dishes were complimentary with the beef bulgogi – radish, tofu, kim chi and bean sprouts, each with their own scrumptious flavour. I am glad our waitress let us know that these side dishes are meant to be wrapped in lettuce and mixed with the beef bulgogi to make a wrap before we could scarf it all down.
#6 – Steamed Rice – $1.50 – A small bowl of traditional white rice. Rice is a must have for any authentic Asian cuisine experience!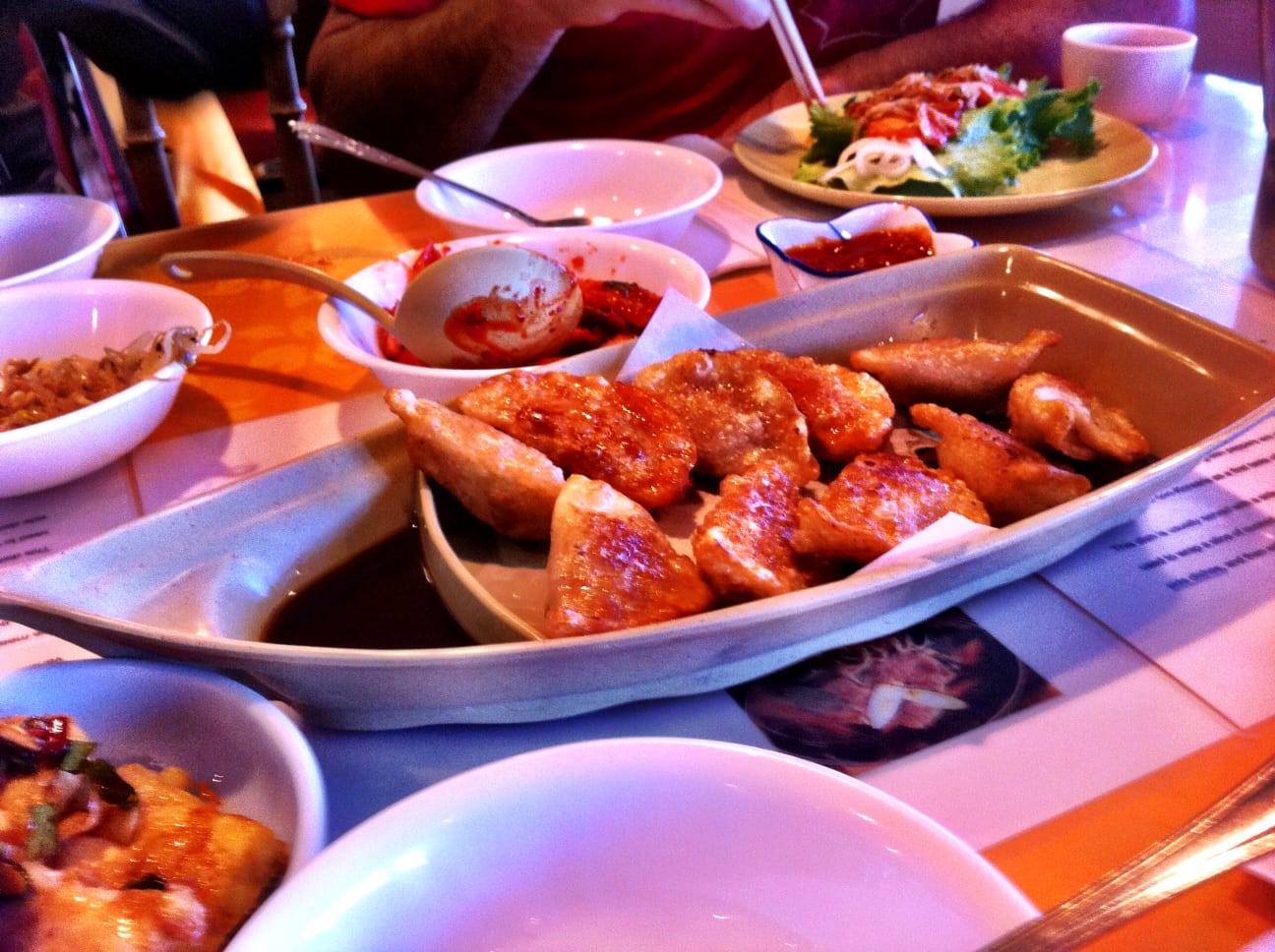 #9 – 10 Piece Pan Fried Dumplings – $10.95 – Juicy flavoured pork wrapped in a fried to perfection crispy shell. Served in a boat dish with dipping sauce.
#14 – Large Wor Wonton Soup – $12.95 – Home made tasting wonton soup made with fresh ingredients – cauliflower, mushrooms, onions, broccoli, carrots and wontons, the best wonton I have had in a while! A must try!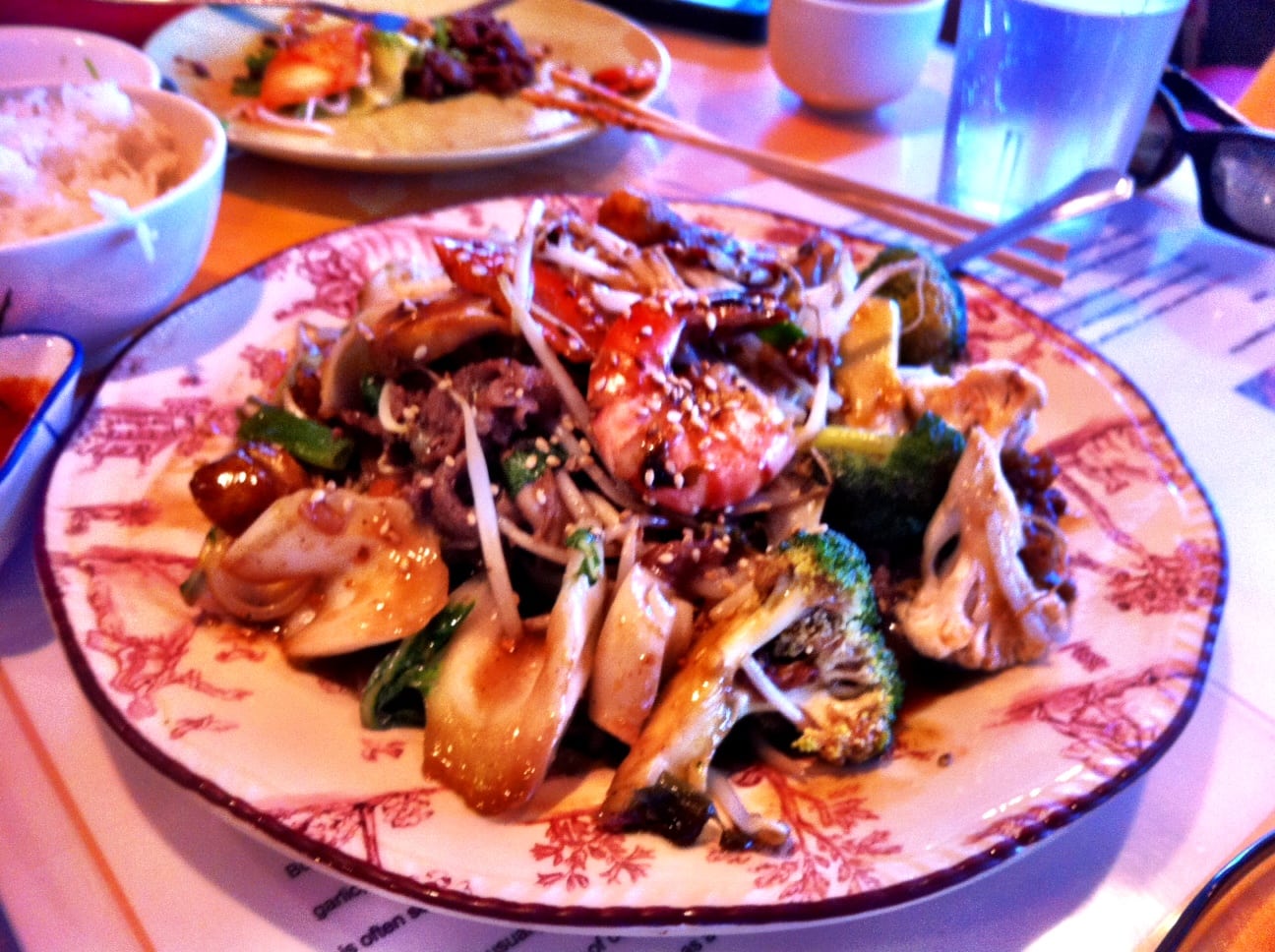 #19 – Yache Bockeum – $15.95 – Fried vegetables with chicken, shelled shrimp, beef topped with a tangy oyster sauce. Add the contents of this dish on top of rice and bam! You have a yummy concoction of Korean happiness.
#30 – Beef Bulgogi – $12.95 – Probably the most popular dish at Bow Bulgogi House. Two orders were just enough to share between the 3 of us. This gristle free beef was sweet, served with lettuce, mushrooms and a delightful red soybean sauce I have never had before. It was definitely the highlight out of all the dishes we ordered.
If you are in the area, try stopping in at Bow Bulgogi house for some delicious, authentic Korean food. You won't regret it!
Bow Bulgogi House
3515 17th Avenue SW, Calgary, Alberta
Phone Number – 403.686.6826