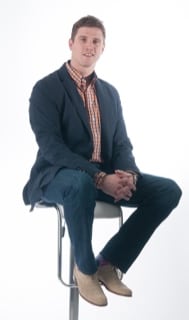 If you are looking for the ultimate Calgary home buyers guide, you have come to the right place.
Hi, I'm Cody Battershill, a REMAX Real Estate Agent and REALTOR® in Calgary.  The success of my business is built on relationships and my priority is to provide the best possible service and representation in every aspect of the home buying experience.
Your Best Interests
If you choose me to represent you as your REALTOR® and home buyers guide, I promise to promote and protect your best interests at all times while providing the absolute best service experience.
Accomplish your Goals
I want to help you accomplish your real estate goals and I am committed to making sure you get the best value, save time and you are always fully informed every step of the way.
The Best Service
Buying a home is a big decision, so make sure your working with a REMAX Real Estate Agent and REALTOR® who is a professional, cares about your goals and is service focused. I have earned five real estate designations that go above and beyond normal real estate educational requirements so I can offer only the best service to you.

Read what past clients have said: Home Buying Testimonials.

See me Featured in local newspapers: REMAX Real Estate Agent Spotlight.

Find my full Resume here: Cody Battershill REMAX Real Estate Professional and REALTOR®.
Get started with your home search, send me a message below and I will get back to your promptly! Together we will find the best value, help you make a fully educated decision and Accomplish Your Home Buying Goals!