Calgary Activities – World Health Gym North Hill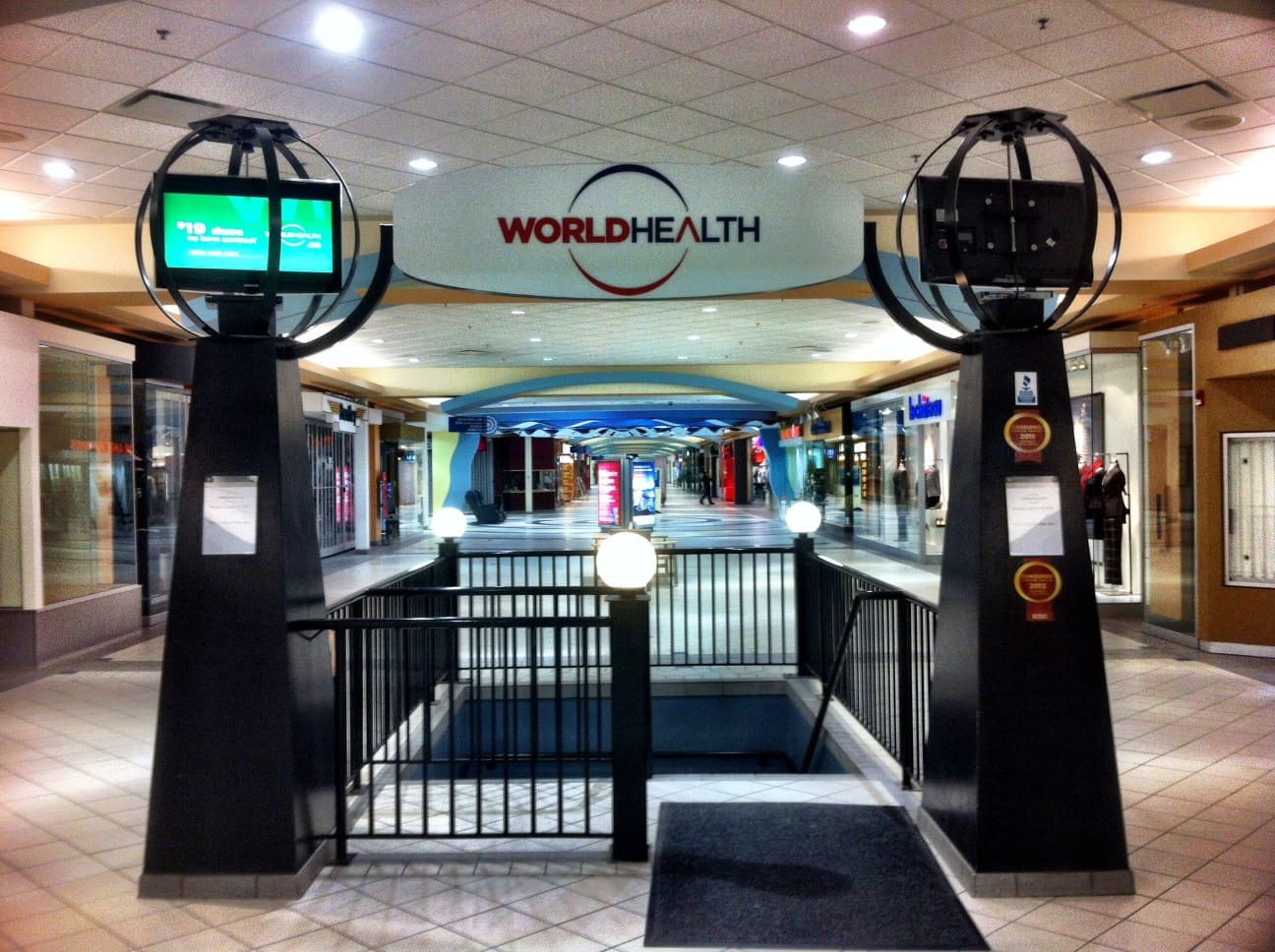 For those who live in the north inner city region of Calgary, World Health at North Hill Mall is a viable option for a good work out. Located in the basement on the east end of the mall, the Calgary gym offers more than enough space with top of the line work out equipment for an efficient and enjoyable work out every time.
Recently Renovated
World Health North Hill Mall just recently completed a huge renovation at the end of September 2012. Just to give you an idea of how massive it really was it took about 2 months to complete, and cost around $2 million bucks. I found it surprising to see there was only minor inconveniences for gym members (feedback from the ones I know anyway)…

The following features have been improved at the location:

Upgraded fitness equipment
Renovated glass walls for gym area
New mirror stands
Completely renovated locker rooms
New and improved office and reception areas
A full rearrangement of gym equipment
New floors
More HDTVs
And more…
Training
If you are looking to get into shape, then World Health North Hill Mall is a good place to start. Personal trainers are available at any time of the day and are a great option that will help push you to the next level. Costs vary as do the level of expertise amongst trainers, so you might want to ask the gym itself. But one thing is for sure. With a number of fitness programs (aerobics, speed bikes, outdoor programs, etc.), trainers and activities to choose from, working out at World Health North Hill Mall is never dull.
Membership

For 26 dollars biweekly, a standard membership at world health north hill mall is definitely a reasonable price for the quality of equipment, service and atmosphere provided. Be sure to check it out on your way home next time for a work out! Drop ins are 20 dollars solo, or 10 dollars if you are accompanied by a member.
World Health North Hill Mall
North Hill Shopping Centre
16th Avenue & 14th Street NW
1632 14th Avenue NW, Calgary, AB
Hours – Monday to Friday – 5am to 10pm, Saturday and Sunday – 8am to 6pm
Phone Number – 403.284.4597