Have you been to Mauro?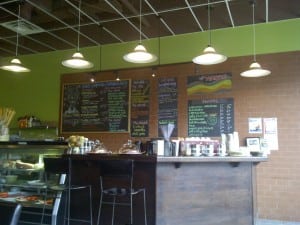 Cafe Mauro that is… For a city full of amazing and well know italian deli's Cafe Mauro sure deserves to be ranked among the best. This little know deli is located on the main floor of a office building at 999 8th street SW, across the street from MEC and kiddie corner to Holy Grill.
When you think Italian delis you probably think: Spolumbos, Mercatos, Peppinos, Linas italian market and Giuseppes. Well add Cafe Mauro to that list.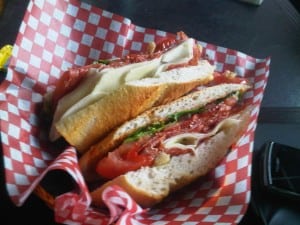 I'm a big sandwich fan and cafe mauro does not disappoint. Choose from their menu selection or make your own which is what I love to do! My favourite masterpiece? Calabreses Salami on either fresh focaccia or a baguette (depending on my mood) with provolone cheese, olive tapenade and vegetable spread plus artichoke, eggplant and roasted peppers.
This is potentially one of the top 3 sandwiches I have ever eaten!
I encourage you to go make your own masterpiece, check out Cafe Mauro.