History of Calgary – 70 Years of Change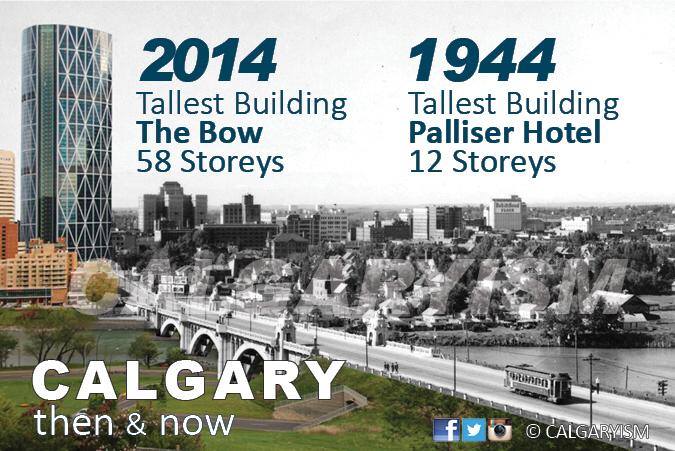 1944 – Tallest building: Palliser Hotel at 12 storeys

2014 – Tallest building: Bow Tower at 58 storeys
In 1944, the Fairmont Palliser Hotel reigned supreme as the tallest building in Calgary at only 12 floors. Today, it is the Bow Tower at 58 storeys and 236 metres (774 feet) that holds that title as well as the tallest building in Canada outside of Toronto.
What a difference 70 years can make on a city's skyline. But things are about to get a whole lot taller very soon! See more at the History of the Calgary Skyline today.
In four to five years' time, the new Brookfield Place Tower will be even taller than the Bow at 56 floors and 247 metres (810 feet) to oust the previous record holder as the tallest building in Canada outside of Toronto.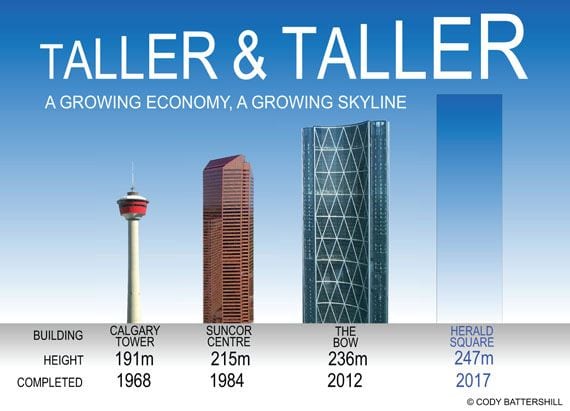 More Cool Calgary History from the 1940's
Calgary Highlanders
As you all probably know, the 1940's were a time of much strife around the globe as a result of World War II. Canada itself was actively engaged in the Allies European Campaign against Nazi Germany.
One of the battalions involved in the Allied victory campaign from 1944 to 1945 was the Calgary Highlanders. Over the next year and a half or so they would be involved in various battles across the western front until the defeat of Nazi Germany in early May of 1945.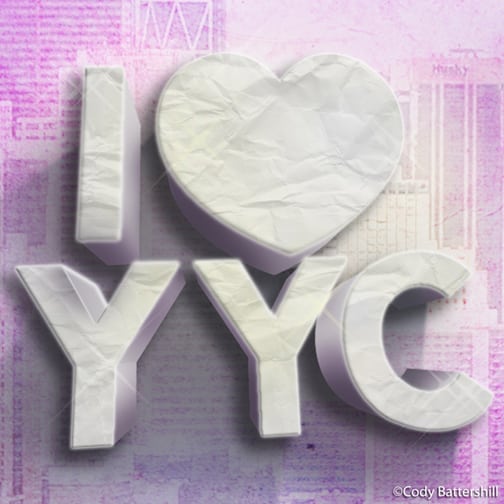 Stamp Bar
In 1943, a kiosk named "The Stamp Bar" was opened in downtown Calgary that sold certificates, bonds and stamps in economic support of Canada's war effort.
A year later the stand would make its way to the Stampede Grounds where thousands would flock to buy stamps, raising a total amount of $3000.00 when all was said and done.
Want to find out more cool facts about Calgary's history? See our summary of all articles at History of Calgary – Then and Now today!
Join Us
We invite you to come join us online at Calgaryism on Facebook, Instagram and Twitter – join thousands of locals and learn about restaurants, activities, events and much, much more today. We hope to see you there!