Calgary Homes for Sale, Calgary Real Estate Listings Search


Have questions about any of the listings you see above? Call me anytime at 403-370-4180 or message me below and I will be happy to answer them for you.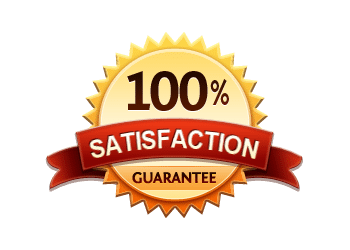 Hello, my name is Cody Battershill. As a born and raised Calgarian with extensive experience as a Calgary Real Estate Agent, I am passionate about helping you find the best home for the best value that fits your lifestyle to the fullest. See some of my home buyers testimonials today.
Seen above is an easy to use, highly customized Calgary real estate search engine. If you would like me to send you a list of Calgary homes for sale that fit your specifications, contact me today and I will be happy to help!
If you have questions about any Calgary real estate listings you find above, call me anytime at 403-370-4180 or message me anytime. If I don't answer immediately I will get back to you within the hour.
Calgary Inner City Homes

Inner city neighbourhoods are an exclusive living opportunity with some of the best access to amenities, services and all the rest that our city has to offer.

Infill homes typically have the latest design and technologies and are one of the most desirable forms of real estate on today's market.

Here are some of the Benefits of Living in an Inner City Home in Calgary.
Calgary Condominiums

Condominiums have become an increasingly popular living alternative to the more expensive singly-family home counterparts.

In general, condos are more affordable, have much less maintenance and allow for a very convenient "lock-and-leave" lifestyle.

For more information on how you can find that perfect condo for you, visit Condos in Calgary today.
Calgary Townhomes
Townhouses offer a little bit of both worlds when it comes to the different types of homes in Calgary.

Most townhouses are two or three floors with a back and front yard like a single-family home, and also are more affordable with low-maintenance just like condominiums.

Here are some more Benefits of Living in Townhouse Homes in Calgary.
Calgary Luxury Homes

More people in our city are purchasing luxury homes than ever before! In 2012 the City of Calgary property assessments reported that there was a record number of $1 million dollar homes plus in our city!

Luxury homes usually have tons of space, are highly customized, have unique features and amenities and an amazing location.

Learn some more of the Benefits of Luxury Home Living in Calgary today.
Calgary Suburban Homes

Suburban communities offer all types of home styles and price points and in general are very family-orientated.

There are many new homes in Calgary currently being built in newly developed communities on the brim of our city, some with lakes, others with amazing views and more.

Here are some of the Pros and Cons of Suburban vs. Urban Living in Calgary.