Mission Diner Calgary Restaurant Review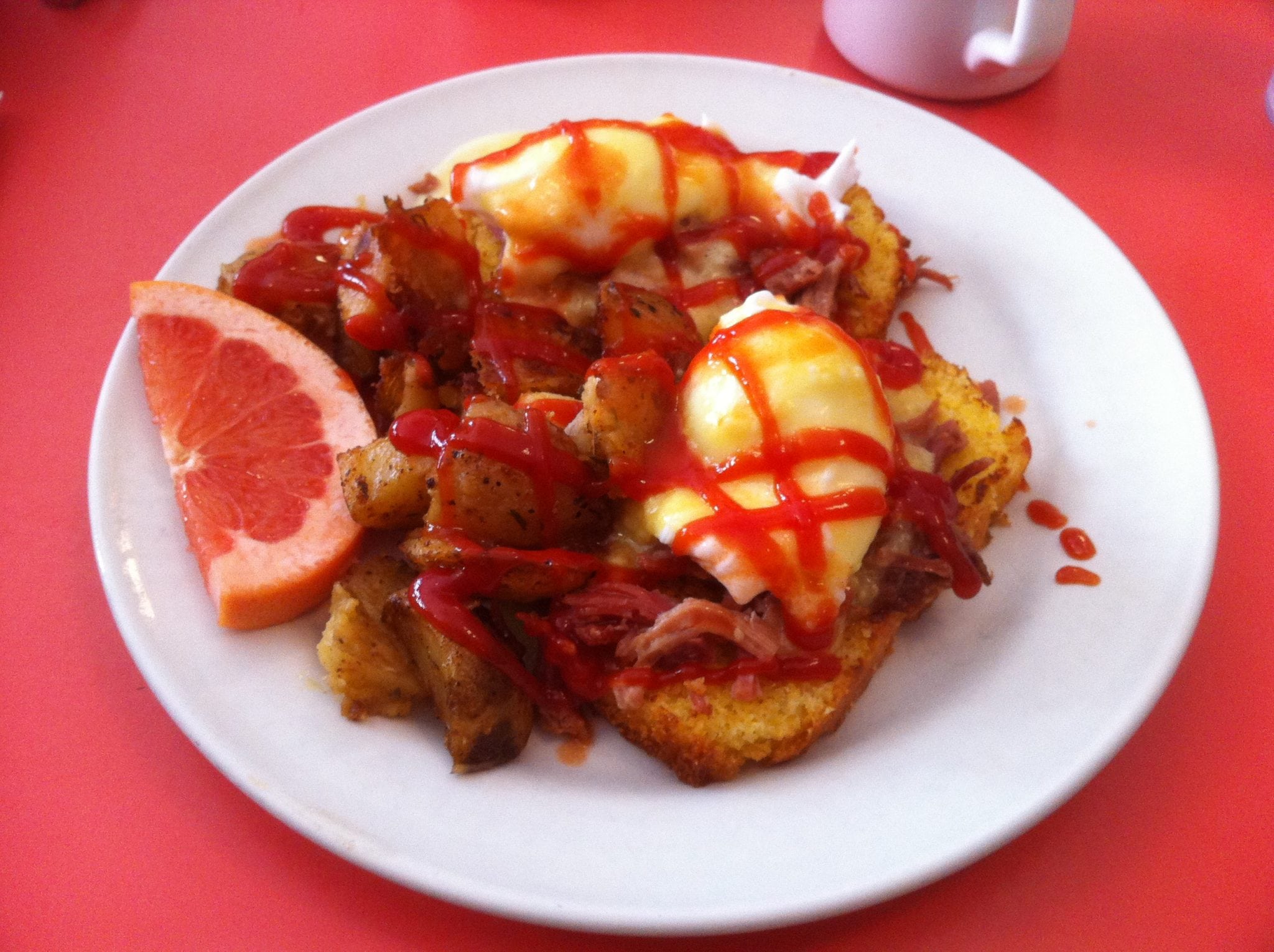 Mission Diner is a great spot for breakfast, brunch and lunch if you just happen find yourself around the southwest inner city region of Calgary with a growling stomach. This restaurant is the completed transformation of what use to be a Nellies Restaurant. I am not sure if the owners and staff are the same and the name was changed or if it was a complete take over all together. No matter, Mission Diner delivers good eats and has done so every time I have been.
Mission Diner has a neat little atmosphere with an open kitchen and maybe 15 tables, max. Its atmosphere reminded me of those little restaurants lining the streets of downtown Amsterdam, where classic wood finishings, nifty decor and colorful table mat's are standard.
I immediately noticed how bubbly my server was and how proficient she was at doing her job after she explained a few menu items for me and had filled coffee cups on the table almost immediately. After a short deliberation, I ended up sticking with my Eggs Benedict.
The Food…

My traditional eggs Benedict arrived in no time – two English muffins topped with gristle free ham, two poached eggs, cilantro, all smothered in hollandaise, served with lightly flavoured hash browns. One thing that stood out was how tasty the hollandaise sauce was, probably the sweetest one I I've ever had. Dousing my hash browns with some ketchup, mixing them with some of the savoury hollandaise sauce, and then devouring them made my taste buds delightfully pleased.
I was especially happy with the free sausages and banana bread pieces offered by my server, something that was definitely not expected. These few free extra pieces of food filled me right up. What a kind gesture by the restaurant for its customers!
If you find yourself in Mission and are looking for some good breakfast, brunch or lunch, then head down to Mission Diner on 4th Street SW in between 23rd and 24th Avenue SW, the next block south from Mercato. It will be worth your while!
Also, be sure to check out the Best Calgary Breakfast Spots!
Mission Diner

2308 4th Street SW, Calgary, AB
Phone Number – 403.453.0330
Whats your favourite meal at Mission Diner? Let us know below!