10 Must Ask Questions about New Condos in Calgary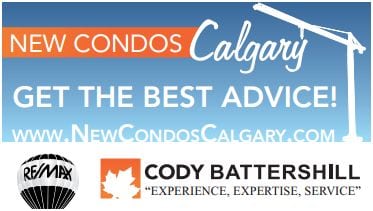 You always want to get the best deal, and as your Calgary condo REALTOR® it is my mandate to help you get the best value. Buying a new or resale condo is a decision of significant financial consideration and you should be comfortable, informed and confident every step of the way.
There are a number of factors you must weigh every building against, you also absolutely must view or consider every building available so you can be knowledgeable and confident in your decision and know you considered everything. Here are the 5 Biggest Mistakes New Condo Buyers Make.
When you buy a new condo, there can be more variables, the questions below are to help you understand more of the overall benefits or potential detraction's from every condo you visit.
Remember these variables when buying a new condo in Calgary:
10 must ask questions
1 - Who is the developer?

2 - What is their experience?

3 - Who is the contractor?

4 - What is the possession date?

5 - What is the outside date?

6 - What is the deposit structure?

7 - How is my deposit protected?

8 - How many are remaining in the whole building?

9 - How many are remaining in the whole project?

10 - What other developments are happening in the area?
More on New Calgary Condo's…
Looking for a New Condo?

Did you know you can message me right now in the bottom right chat screen? Lets chat, ask me some questions about new condos I want to earn your trust as your Calgary Condo REALTOR®. Also contact me anytime direct at 403-370-4180!