Thai Tai Chinatown Calgary Food Review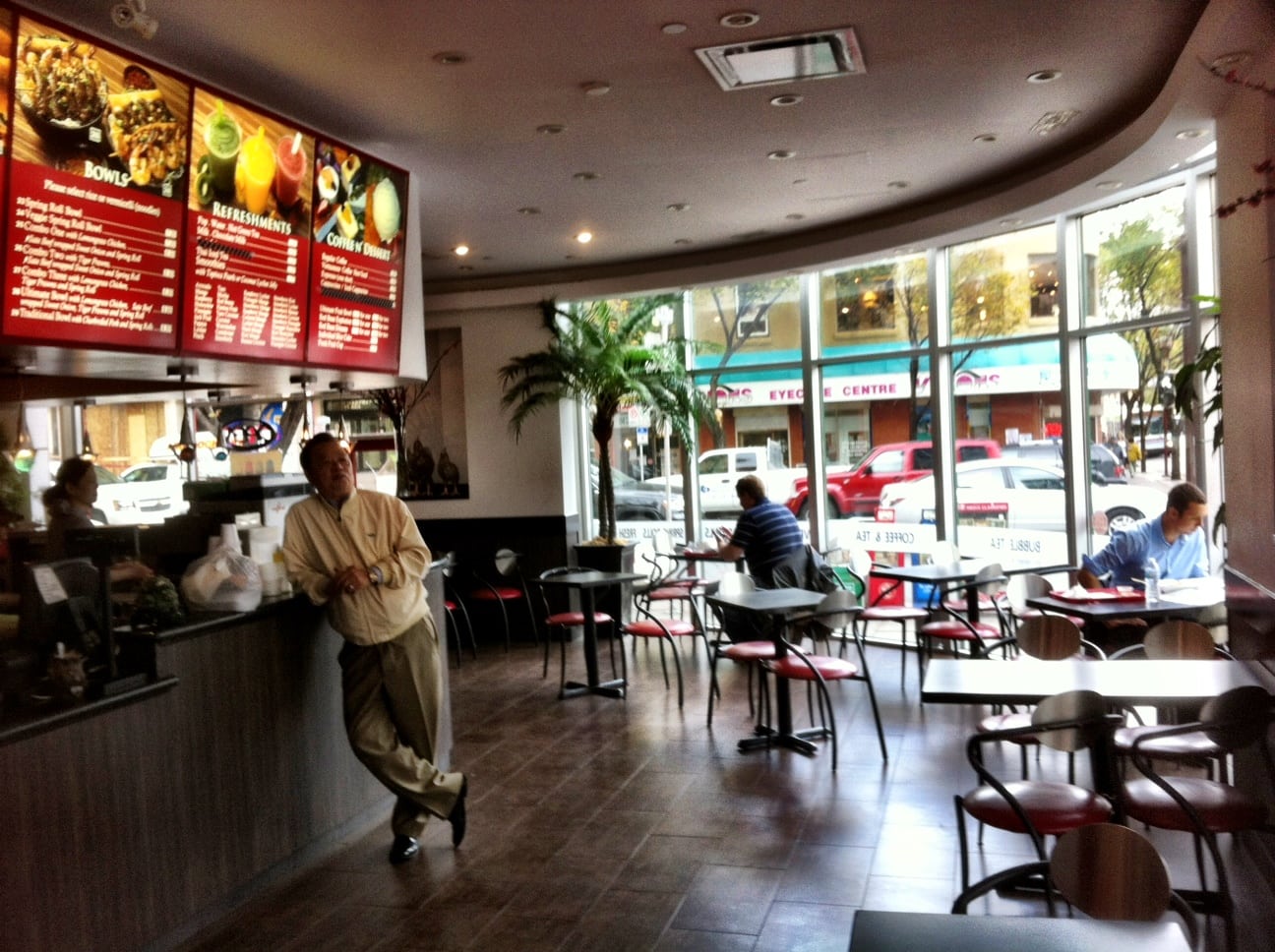 Thank God for those quick and convenient food places in Calgary, especially when your schedule is hectic and you are walking from block to block in the downtown area. This time around, I decided a delicious Vietnamese / Thai style submarine from Thai Tai in Chinatown would do the trick.
Thai Tai Chinatown has a sophisticated interior with lots of seating and for good reason. It can become very busy here during lunch time, as there are many downtown employees looking to eat. They do have more kinds of meals than just the quick and easy subs such as pho, soup bowls, appetizers, bubble tea, noodles and others as well. But when I am in a rush and need to be somewhere, I stick with the quickly made subs.
My Orders…
I ordered a #18 – Satay Chicken Sub – with my choice of toppings – diced Thai chillies, cilantro, cucumber, special Thai sauce, hot sauce, onions and carrots all on a French baguette. For the size and affordable cost at $6.15 plus tax, it doesn't get much better than this! The chicken melts in your mouth, the French baguette always fresh, and if you like spicy, the Thai chillies / hot sauce are a must.
I also had a mango bubble tea with lychee. Bubble tea always compliments any Asian submarine well and with a large assortment of flavours. There is a flavour for even the pickiest of people.
If you are in a rush in the Calgary Chinatown area and need something quick to eat, try one of the subs at Thai Tai Chinatown. The subs are made quickly, fresh to order and with such a large variety of subs to choose from, you can't go wrong at Thai Tai!
Thai Tai Chinatown
303 Centre Street SW, Calgary, AB
Phone Number – 403.269.9380