Victoria Park Calgary - First Street Village
Real Estate is all about Life Style!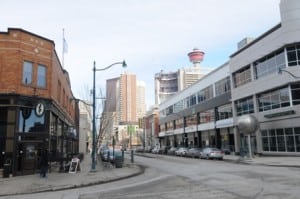 Over the past 5 years the area anchored around First Street SW in downtown Calgary between 12th Avenue up to 16th Avenue has been redeveloped into a vibrant pocket of life, also known as First Street Village.
Here you will find many new restaurants, nightlife destinations and amenities anchored by the three relatively new condo developments, Chocolate Condos, Colours Condos and Union Square Condos. More condominiums are also planned or on the way while many existing buildings already inhabit the surrounding areas.
Hotel Arts is one main attraction with its trendy hotel, 2 restaurants, pool side lounge and meeting facilities. Plus the recently completed Hotel Arts retail strip. There are also plans for a possible "Condo Arts" at some point in the future.
The Drum and Monkey, Bamboo, Habitat and St. James Corner all become cool night time destinations with great live music and a fun atmosphere many nights of the week as well, adding to the atmosphere and energy of the area. Learn more at Activities in Victoria Park Calgary today!
First Street Village in Victoria Park is a fun, friendly and vibrant place to live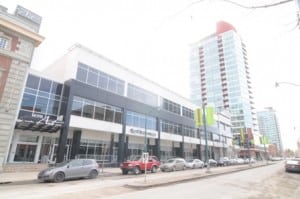 From 1st it is only a few blocks walk to Boxwood which is a very popular newer restaurant/cafe located at 3rd street and 13th avenue in the fresh and updated Central Memorial park.
13th avenue is designated by the city of Calgary as a green belt and over time will transform into what the names describes as a pedestrian friendly Avenue from 11th Street to 1st Street with parks stretching almost the entire way, most of which have been or will be renovated and updated. This is great for downtown and adds park space and a unique pedestrian friendly corridor.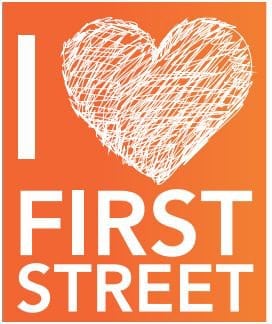 If you walk East from 1st you are only 3 blocks away from the LRT, Saddle dome and several other new condos including Sasso, Vetro, Nuera and Keynote which includes an urban Sunterra Market plus there are many more restaurants including Lounge Burger, Embarcadero, La Vita e Bella, Olives and more within walking distance.
If you walk South you can reach the renovated Talisman Centre in about 15 minutes in addition to having Anytime Fitness right on 1st.
I guess I'm trying to say the location rocks! If you walk North up 1st you reach Stephen Avenue which is another hugely popular restaurant and entertainment strip, the popular Sociale night spot and many more restaurants including Rush, Sky 360, Ruths Chris, the Palliser, Sukiyaki House, Bottle Screw Bills, Velvet, Parker House and many many more,
Here are some of the places to eat, hang, chill and enjoy right on 1st Street and one of the reasons why living in the Colours condo building or the Chocolate condo building or the Union Square condo building plus all the older buuldings in the surrounding areas are so desireable
Eat, Drink and Dance
Drum and Monkey
Bamboo
Soda
Giuseppes Italian Market
Taste
Starbucks
Habitat
St. Germain
Raw Bar
St.James corner
Jugo Juice
Chill, Hang, Shop
Hotel Arts
Raw Bar Pool Party
Formans
O'Connors
Forbidden Clothing
Poggenpohl
Davidsons Jewelers
Anytime fitness
1st (First) Street Rocks! Great location with tons of amenities, quick walk to the office, quick walk to the LRT and a vibrant 24 hour atmosphere all make 1st (First) Street SW in Victoria Park a highly desirable and unique pocket of Calgary's downtown.
Questions about First Street Village in Victoria Park Calgary?

For information on new or resale condos in Calgary including Sasso, Vetro, Nuera, Keynote, Arriva, Colours, Chocolate, Union Square or any other building downtown call me direct at 403-370-4180 or message me below!
We could meet in Victoria Park at Guiseppes for a pizza on me and talk about your real estate goals!