Xocolat Calgary Restaurant Review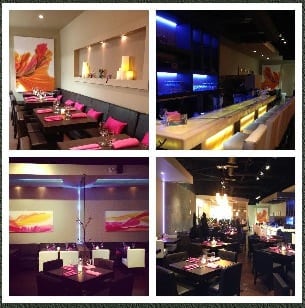 You may think you have experienced Mexican in Calgary, but Xocolat takes Mexican cuisine to a whole new level. Bringing in the contemporary and leaving your mouth watering for more, Xocolat showcases real Mexican food in the downtown district of Calgary, and I was given the opportunity to attend an exclusive 5 course tasting menu just this past week.
Atmosphere and Service
Walking into Xocolat Calgary you are greeted with open arms at the front door, the modern interior with pops of bright pink leaves you curious to see what the menu holds. A fan of Mexican food, but not of the heavy full feeling afterwards I was hoping to find something light that cures that constant craving. Little did I know I was about to experience some of the most delicious cuisine in this city.
As I sat down I was greeted with amazing service, the staff of Xocolat is friendly and extremely attentive. As we waited for our first course the company surrounding only contributed to making this a great evening.
Our Food
We start with goat cheese stuffed zucchini blossoms, a fan of truffle oil the zucchini blossom was beyond delicious. Every bite melted in my mouth, I could have ate 10 of these delicious blossoms. Not to mention it was paired with one of my favourite beverages, Baluarate Reposado Tequila with dried peppers, and salt with a lime. Now if that's not the most festive way to start off a dinner party I'm not sure what is.
Next, we enjoyed Beef Tongue and guacamole sope – a mix of the Bajio region in mexico and the north served with a micro salad of epazote. Indigenous herb from copper canyon, micro arugula, and micro cilantro! This course was paired with a wheat beer know as Erdinger Dunkel, light and refreshing it complimented the sweet fattiness of the guacamole and cleanses the palate of spices.
Little did I know, the next to come lighter in colour beer would have a heavier taste! The Beef Tongue and guacamole sope, was unbelievable the only way to really describe the flavour behind this dish would be a crisp meat burrito on steroids.
This was a course at first I was confused about, we received a bowl with two small droplets of pasilla pepper oil and Oaxaca cheese, and then it happened we received the delicious parsley soup poured over top of these two items in our bowls. I never knew I could love parsley the way this soup made me love it. One of the most refreshing dishes, this soup is often served as a palate cleanser, for the freshness.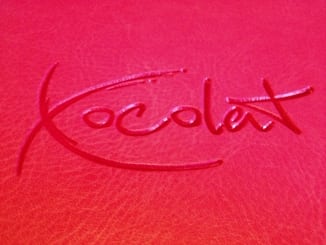 We enjoyed this course with a fuller lager that was crisp and worked well with the slight bitterness the parsley presented. This lager is known as Steigl Lager, a must try for the beer lovers.
If you are wondering if I am full at this point, I may have been but I was in food heaven so I didn't even notice) Next on the menu, the Prime beef tenderloin with chipotle pepper and black bean puree, topped with a friend quail egg. The Prime beef tenderloin was cooked perfectly and melted in your mouth with tenderness, the quail egg broke perfectly overtop and all combined together created a magical experience in your mouth.
Not to mention we paired this dish with one of my favourites Terrazas De Los Andes Melbec, balancing the smokiness of the beans and the fat of the quail egg yolk, this Melbec is perfect for the red meat lover.
Last but not least came dessert! My favourite course of any meal as I have a ridiculous sweet tooth, what was about to happen I could have never expected. The Tequila Mousse is a creation Chef Erik has mastered by using molecular gastronomy and liquid nitrogen to create a balloon made out of limeade with a whipped cream inside and graham cracker bottom, not only was this dish fun to receive it was also an adventure to devour, refreshing and delicious!
Every meal at Xocolat is finished with a Morita Pepper house made truffle, our final dish was paired with the perfectly sweet Banfi Rosa Regale Brachetto de Aqui, very comparable to an ice wine and absolutely the right choice for the final item!
At the end of the meal we were left, satisfied, perfectly content with the company and experience we just had. Xocolat offers contemporary mexican cuisine that you can leave and still feel like going for a quick work out! Not to heavy and beyond satisfying I would recommend trying out this fantastic new addition to our city!
Xocolat
Address – 816 11th Avenue SW, Calgary, AB
Phone Number – 403-264-6555
Looking for more places to eat in Calgary? Check out the Best in Calgary!