Landscaping Can Make – Or Break – Your Calgary Home Sale
Just how important is landscaping when you are looking to sell your home? Most home owners will tell you that a prim and proper yard is a key part of attracting buyers, and if you ask any real estate agent, an absolutely essential piece of the home selling equation.
With summer just around the corner, those who are planning on selling their Calgary homes in the next few months should consider these few simple landscaping tips to not only to bring potential buyers in, but to also possibly increase resale value while at it.
Consistent Yard Maintenance
A little bit of perseverance in the yard can go a long way in making your home "ready to sell" when the time comes. Doing the usual yard maintenance a few hours every week if you can is best: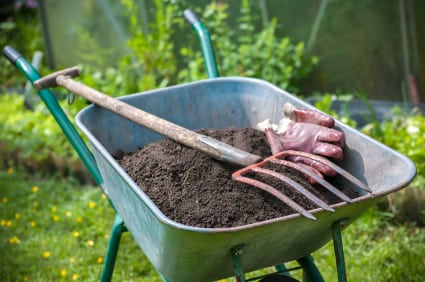 Cleaning up dead leaves and dog droppings

Trimming those long hedges
…and other things of the sort. All these tasks are a great start.
Then move onto other landscaping elements that aren't immediately visible to the naked eye, those simple essentials like making sure the downspouts are working properly, clean of debris and draining away from the foundation.
Any hard-scapes should also be thoroughly examined to make sure that they are level and haven't been forced upwards by roots; surfaces like concrete pads, basketball courts, walkways and any other of the sort. If you do find cracks, they can be filled with inexpensive concrete filler available at your local home department store.
Also take a hard glance at the deck. It is the highlight of any landscaped back yard and should have its structural integrity intact. Make sure that any wobbly boards or supports are replaced immediately, and a fairly recent paint-job or re-staining if need be. Even small pain touch ups will go a long way in making the deck look as new and up kept as possible.
Landscaping Features
One of the most important elements that can help you sell are key landscaping features, such as:
Pond with a waterfall or a fountain

Outdoor kitchen and / or BBQ area
…and any other element that makes the back yard unique, which in turn increase your homes appeal. If some of these are already included, that is good news, but you shouldn't be spending too much on such improvements unless you are absolutely sure that they will become a crucial selling point and be worth the investment.
For example, a $500.00 job to repair a tattered and uneven cobblestone pathway will most likely see a return, but a $5000.00 installation of a small pond with a pump and waterfall may not.
If you do plan on going big, consult a real estate agent to see if they think it is a viable option that could increase the overall asking price.
On the flip side, a moderately inexpensive way to dress things up is to have clean patio furniture that is in good condition. A few paint touch-ups and replaced cushions, and you're good to go! Flower pots are also a great way to landscape the yard well without exuberant costs. Also see these 11 Tips to Boost Your Curb Appeal today.
Use of Plants
In the front yard, landscaping should be done in a way that makes your house stand out from the road and draws the attention to the front door. Using the right plants in the right way can accomplish this.
Having a row of beautiful flower pots beside the front walkway and entrance is a good place to start. Remember to consult an expert at a home & garden store to make sure that the plant you choose will bloom at the right time of year (which varies greatly between species).
When a real estate agent is showing your home, they will take a moment to unlock the lockbox and get the key. During that time, any potential buyers with them will be looking around and thinking if they can see themselves as the owner of your property, so the more beautiful and well-placed plants, the better.
That also means that they will see any unsightly views – the bus-stop, or trash cans perhaps – that can be easily blocked and replaced with proper landscaping. Trees and other screening plants can easily help in the matter and can also act to increase privacy.
Trees can also add insulation from the sun and increase your property's value. Make sure to use the right trees though (once again, consult your local landscaping / gardening expert) and not plant them too close to the foundation as roots can intrude over time and create red flags with thorough buyers.
More Sellers Guides
Taking the time to do your homes landscaping right, in a way that includes these three easy-to-follow tips, and your home sale should be better off. Now, for some inside inside, see our full list of Calgary Home Sellers Tips and be well on your way to a successful home sale!
Questions About Selling Your Calgary Home?

As an experienced Calgary REMAX Real Estate Agent, I will help you maximize your home's value on the market while providing you with all the information you need to make the best decisions.
Call me anytime at 403-370-4180 or message me below; I am looking forward to helping you accomplish your real estate goals!