Calgary Luxury Homes – Benefits of Luxury Home Living
Calgary has become a hot spot for luxury homes. Abundant employment opportunities, high average incomes and low taxes are only some of the contributing factors as to why more people are buying luxury homes in Calgary than ever before.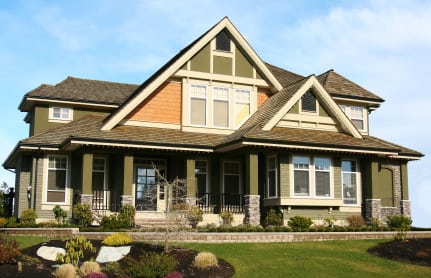 As a matter of fact, 2012 was a record setting year for luxury homes sales in Calgary, while recently released reports show that luxury home sales have followed this upward trend well into 2013.
So why should you buy a luxury home in Calgary? Here are some reasons why one might be the best choice for you and your family this time around.
If you have any questions about Calgary luxury homes, call me anytime or message me below!
Exceptional location

Almost always Calgary luxury homes and communities are defined by an amazing location which could include any one or a combination of the following…
As you can see, Calgary is host to a wide variety of luxury communities and homes. Luxury buyers in Calgary have only the utmost of options when choosing a location that fits their wants and needs.
Luxurious home features

We all know that luxury homes are also defined by their features. Characteristic of many luxury homes are all-inclusive amenities and unique attributes that could include several of the following…
Large square footage
Large living spaces
High end materials and appliances
Custom architecture and interiors
Open entrance way with beautiful chandelier
Spa-like features in master suite and bathrooms
Latest and greatest, easy to use electronic controls
All-inclusive security system
Custom wine cabinet
Home movie theatre
Indoor or outdoor swimming pool
Large backyard
Gated property
Luxury home buyers usually know what they want out of their home. Having the opportunity to pick and choose home features that contour to the lifestyle of buyers and their families is only one of the benefits of buying a luxury home in Calgary.
All-inclusive community features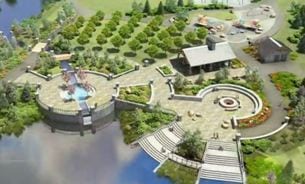 Many new luxury community developments in the Calgary region are being built on the outskirts of the city, or just outside the city borders to allow for an all-inclusive master plan without any space limitations. These areas are the pinnacle of suburban and estate luxury living in Calgary and can include…
Central amenity area
Public outdoor barbecue stove and pit
Verandahs and picnic tables
Body of water for swimming and other water activities
Beautifully landscaped public areas
Interconnected pathways and abundant green spaces
Full-time maintenance staff and concierge
One-entrance, gated community with security system
While luxury communities in the inner city of Calgary might not have the space for a central lake, they do have extreme convenience of having the opportunity to live a walkable lifestyle, quick access to downtown and some of the best in Calgary.
It's up to the buyer to choose what location is more luxurious for them in terms of their wants and needs.
More on Calgary Luxury Homes
Buying a Luxury Home in Calgary – 5 FAQ's
Questions about Calgary Luxury Homes?

…from an experienced Calgary REMAX Realtor today! Call me direct at 403-370-4180 or message me below, anytime!