15 Tips for Buying New Calgary Condos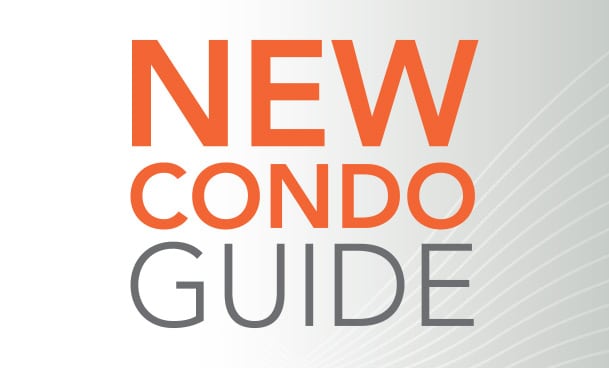 You have options when looking for new Calgary condos for sale; if you're in the market for a new condo it's extremely important you get the best advice and all the information you need to find the best new condo value that meets your goals.
So why should you work with me as your professional representative when buying a new condo in Calgary?…
5 Reasons to work with me when buying a new condo:
1 – Hiring me costs you nothing more

2 – Benefit from my new condo experience

3 – Service focused new condo real estate agent and REALTOR® – I work for you, not the developer

4 – Save time, hassle and feel confident by examining every option

5 – Buy with your future resale value in mind
Get the Best New Condo in Calgary
Hi, my name is Cody Battershill. I am a born and raised Calgary real estate agent and REALTOR®, and I have lived here my whole life. I have experience buying new condominiums in Calgary and have helped many buyers make the most informed decision and get the best value in their new condo purchase.
I want to be your guide and your expert advisor. The sales centre staff work for the condo developer, not directly for you. It costs you nothing more to hire me and have your own expert representation. I provide service, choice, information and advice when buying a new condo for sale in Calgary.
With my expertise, experience, and service focused approach, you will feel more confident, get the inside scoop on the developers and projects while you truly weigh the pros and cons of each development.
My Experience Includes:
Certified Condo Specialist (CCS) & Accredited Buyers Representative (ABR)

Calgary Real Estate Board Condominium Committee

Instructor at the Calgary Real Estate Board
There are many steps involved to buying a new condo. Let me share some tips with you to help you feel as confident and informed with your new Calgary condo buying experience!
I am prepared to start searching for a new condo. Where do I begin?
1 – First and foremost, hiring a professional new condo real estate agent who has extensive experience in new Calgary condos is the best place to begin your search. Having a new condo specialist and REALTOR®, one who will protect your best interests and guide you through the process is crucial to making the best and most informed decisions.

Your new condo real estate agent will also handle of all the details. From finding projects that fit your criteria to picking you up and driving you around, you will experience concierge style service during the buying process to make it as easy and hassle free for you as possible.
2 – Talk to your new condo real estate agent about your options when it comes to other professionals needed to make the buying process a success. This includes a mortgage specialist, lawyer and condo document review specialist. Your new condo real estate agent will refer these professionals to you, of whom will also work to protect your best interests throughout the transaction.
3 – Are you buying for yourself or as an investment? Talk to a mortgage specialist to get a pre-approval done on a mortgage. This will help you understand exactly how much you can afford and most importantly what you are comfortable with.

If you are looking at your new condo purchase as an investment, read more on buying a new condo as an investment.
I found a Calgary Condo Specialist and have my pre-approval in place. What's next?
4 – Every new condo project in Calgary is different. When looking for the right new condo, examine all of your options and look at every project. Don't rush your decision, take the time to look at every angle and make sure you are doing what is best for you.

New condominiums come in all shapes and sizes. From downtown to the suburbs, low to high rise, wood to concrete, town homes to penthouses; pinpoint your wants and needs, make a list and work with your new condo real estate agent to find the best opportunity for you. Find a list of new condo projects for sale in Calgary.
5 – Look for a new condo that fits your criteria while keeping in mind its resale potential. Ask your Calgary condo specialist about the floor plan, the resale market, the developers reputation, past projects, current activity in comparable floor plans, and if there are any future developments that could block your view. You want to consider any and all variables that could affect your resale price.
6 – Consider your view and location within the building. Try avoiding units near the buildings garbage area, parkade doors or the main lobby. A good view and location in the building will always make your living experience more enjoyable than without one. Keep in mind a below average view has the ability to adversely affect your resale potential.
7 – Visit the new condo site during the morning, afternoon and evening to see differences in traffic patterns in the area as well as natural light exposure in the unit. Having a south facing window wall has the potential to really heat things up in the summer while a condo with little exposure could seem gloomy and dark.
8 – Compare the price per square foot including the taxes and upgrades to understand the total all in price. This metric is very handy when comparing different units in the same building, and can be a good marker when comparing different projects once you have factored in some room for different features and locations.
9 – A parking stall is a must in a city like Calgary! Some people might ask why they need a parking stall if they don't have a motor vehicle. Without one the resale potential of your new condo can be affected dramatically. Also, storage is a huge bonus if you can get your hands on one! We always need more space, so get storage if you can! You will never know when you might need it!
10 – Remember in Alberta you always have an automatic 10 day period from when you sign the offer to review the condominium documents and rescind the deal if you change your mind. Use these 10 days to read the documents, consult a lawyer or get the condominium documents reviewed. The more due diligence you do, the better.
I have found the new condo right for me. What else should I do to make sure it is the one and only?
11 – If your new condo is in pre-construction and the developer has other condo buildings in Calgary, consider asking some residents there what they think. Here are 10 questions to ask when buying a new condo
12 – Does the building have any visitor parking stalls? If so, how many are there? If you are planning on entertaining any family and friends, having visitor parking at a new condo in the inner city or downtown Calgary area is an added convenience your loved ones will appreciate!
13 – What kind of security features does the new condo have? Are they enough to make me feel safe and secure living here? Having a well secured building means added peace of mind for residents and also helps to maintain the buildings value for all!
14 – When you think this is the one for you examine the developer's sales history, area activity, and comparable sales. Your New condo REALTOR® will definitely notify you of any red flags at all Calgary condos you visit.
15 – Always, always read the fine print to any contracts! Also review all of the new condo documents the developer provides you with. In Alberta, developers are legally responsible to provide you with all of these!

Last but not least, having an experienced, certified, condo savvy real estate agent like myself to help guide you through each of these 15 steps and more is crucial in making sure you are getting the best value for the best price in the best new condo that you love!
Thinking of Buying a Condo in Calgary?

If you are looking for service, advice, choice, and information then contact me today. Put my expertise and experience to work for you! I would love the opportunity to help you accomplish your new condo goals! Call me anytime direct at 403-370-4180 or through my website.