80th and Ivy Wine Kitchen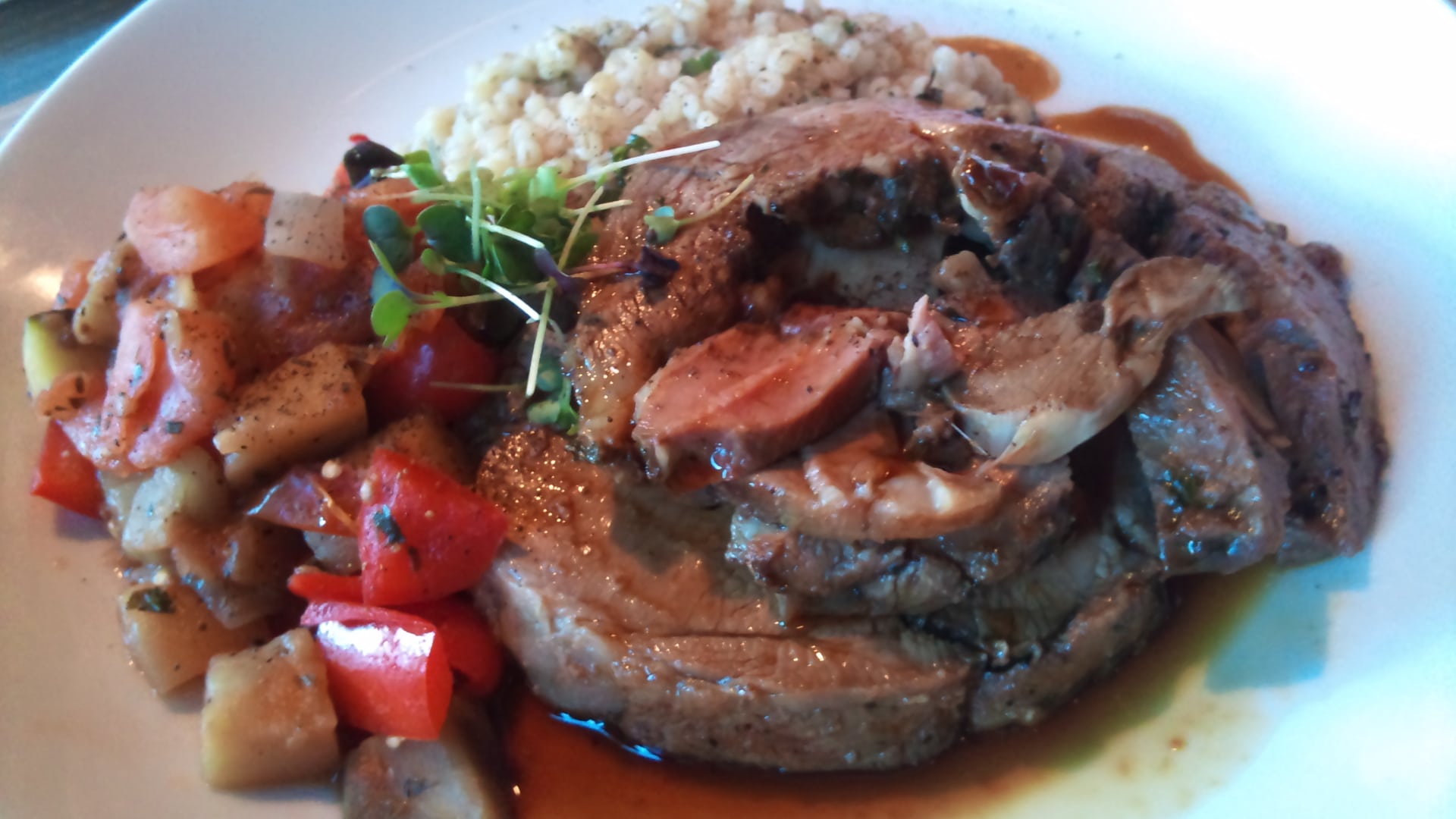 80th and Ivy, the newest hotspot on 17 Avenue SW is an exquisite destination for after work cocktails, a romantic tête-à-tête, or a lively girls night out. No matter what the occasion is, you'll feel comfortable and taken care of by the friendly staff.
As soon as you step into 80th and Ivy, you can noticeably see there are two levels to the restaurant. The lower level is a bright area with high tables and two flat television screens. When you ascend to the next level, you suddenly feel like you're looking at a backdrop of a House and Home magazine cover. The space is cleverly designed by Amanda Hamilton Interior Design. On one side of the room, the grey contemporary wall appears to be an open pantry lined with empty wine bottles and jars of pickled goodies, whereas the other side appears more traditional with black and white family photos. The open kitchen concept is not to be missed especially the gigantic rotisserie.
Start with the bacon wrapped dates stuffed with chorizo then sliders filled with shredded rotisserie chicken and apple coleslaw sandwiched between two sweet buns. Honoring local produce and talent, the buns are freshly baked every day from a Chinatown bakery. If you've ever been to dim sum, the buns have the melt-in-your-mouth texture like pork bunschar siu bao.
For the main entree, I had to try the lamb which was delectably tender and juicy. The risotto was definitely the showstopper – the mint provided a refreshing punch after each bite.
And alas, the crème brulee made with Greek yogurt. Slightly more tart than the traditional crème brulee but nonetheless, it was tasty.
For the wine lovers, the lengthy list of 80 wines from around the globe will make your mouth drool particularly starting at $40 a bottle.
From the gracious welcoming to the unhurried farewell, we were treated exceptionally by 80th and Ivy staff. Our table could be overheard "ooh and ahh" after each dish was presented. The added touch was when Ernie Tsu, one of the owners, stopped by and took the time to explain the dishes along with making sure we were pleased with the experience. You can't get any better customer service than that.
80th and Ivy

1127 17th Avenue SW, Calgary, AB
Phone Number – 403.452.6907