Calgary Home Selling Tips to Improve Your Calgary Listing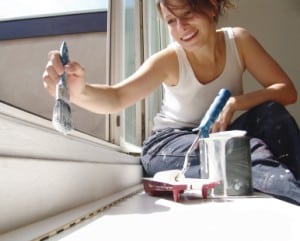 Here are some tips to help you maximize the value in your Calgary home or condo. For more information on getting the most for your home or condo please contact me using the form below or call me anytime!
Calgary Home Selling Tips
First impressions are definitely the most important. In the summer I would recommend making sure the lawn/hedges are trimmed and consider planting some colourful flowers for some extra colour and curb appeal. In the winter it is a must the snow is removed and there is easy access to the home. To further improve first impressions, touch up any required paint, examine the base boards, the front door and rear door and look at everything as a buyer would see it. Touch ups along window frames may also be worth the minor investment of time.
The Psychology of Colour
In my opinion a fresh coat of neutral paint throughout the interior can definitely improve the sale of a home. By neutral I do not mean bland white and not just the same old shade of beige. I believe Neutral = Natural. Painting the kitchen a chocolate brown, or a pale yellow  could work, always make sure to check the rest of your house, furnishings and colours to make sure it all flows! I have also seen more green lately which is a very nice, warm neutral colour to paint to any room in the house.
More on Paint
Paint is an inexpensive way to spruce up any listing and give it that clean fresh look. We have to remember that when potential buyers are coming into a house they are picturing is as their home. The fresh, clean neutral walls are the perfect blank canvass for potential buyers to picture themselves in their new home.