Lights, Camera, Action! Selling your Calgary Home
The staging is finished, the home shows great and now it is time to show it off. So whats next? Here are some tips to help you maximize  your homes value and sell it as quickly as possible. It can be easy to take some of these items for granted but they all contribute to a successful sale. By implementing the following tips into your showing routine you maintain as much control as possible over the way buyers will perceive your home.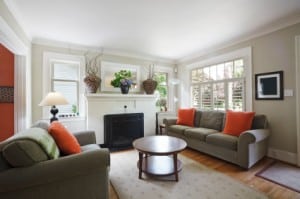 Lights

Day or night, it is a good idea it practical to turn on all the lights before you leave in anticipation of the buyers viewing. This enables the buyer to see the home in its best lighting, as bright as possible and also doesn't distract buyers if they are searching for light switches. You also should assume a buyer or their REALTOR® may not even bother to turn on some or even all of the lights and therefore your home is not showing its best.
Music
This can be a positive or a negative. It is important to pick the right music and make sure it is at the right volume. I would recommend going quieter than louder even if it is barley audible.
Smells

There  shouldn't be any smell. Some people may be allergic to perfumes, air fresheners or other scents so your best bet is to neutralize your homes smell. Spices, Cooking, Animals, Cat litter, Cigarettes or Garbage are all extremely negative scents you definitely want to avoid.
Pets
If at all possible, remove your dogs from the home for showings. Eliminate one more distraction and also remove any possible conflict with a buyers allergies or personal preferences.
Walkways

This is a big part of your homes first impression. If you have taken the time to shovel your driveway and walkway then you are most likely a caring and responsible home owner, this is at least the logical flow for some buyers. You also dont have to worry about someone slipping and falling and you will have less mess inside your front foyer from buyers shoes.
Landscaping
Make sure your yard is tidy and kept to a reasonable standard for the season Spring, Summer, Fall or Winter. Minimize any and all disruptions so the buyers can vision themselves enjoying your deck, your yard and your home in general.
Cleaning

Make sure your home is always clean and tidy. Don't go crazy but at the same time make sure it is tidy. Get into the habit of cleaning up before you leave for the day so you don't get stressed if there is a short notice showing.
Selling Your Home?
Call me today at 403-370-4180 or message me below! I am looking forward to helping you accomplish your real estate goals!