Calgary Outdoor Activities and Events

Snow or shine, there is always lots of outdoor activities to do in Calgary, Alberta.

Whether your a sports fanatic, love to exercise outdoor or simply enjoy the outdoors, mother nature has a little bit of something for everyone!
If your stuck on what to do outdoors, check out our suggestions below! Hopefully they will give you an idea of an outdoor activity you haven't done yet in Calgary and would like to try!
Please feel free to leave us a comment below and let us know what your favourite Calgary outdoor activities are!

The Great Outdoors in Calgary…
Visit the Calgary Zoo

Go fishing

Go ice fishing

Go for a picnic by the river

Go for a hike in Kananaskis Country

Build a snowman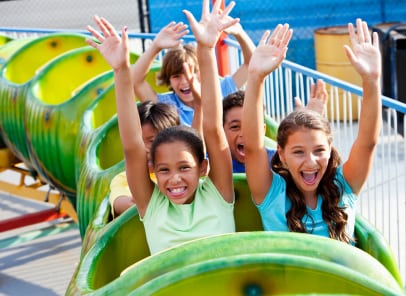 Go to Calaway Park
Go for a walk or run
Go Zorbing at C.O.P.
Go skiing or snowboarding at C.O.P.
Ride the Canada Olympic Park zip-line
Go horseback riding
Plan a BBQ with friends

Go skydiving in Innisfail

Enjoy Princess Island Park

Visit Chinatown

Visit the War Monuments on Memorial Drive

Go cross country skiing at Fish Creek Provincial Park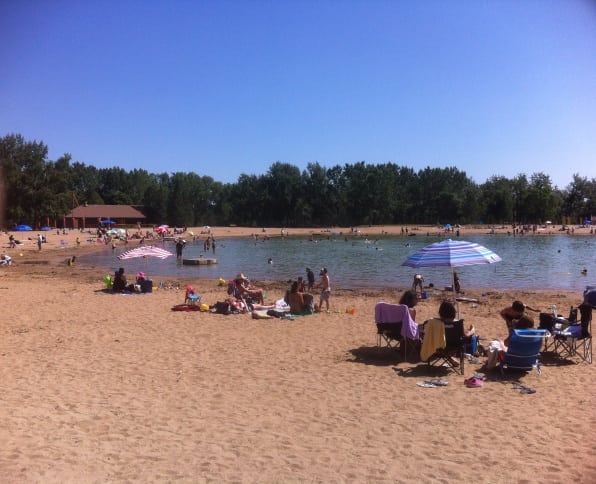 Go to the shooting range
Go skiing or snowboarding
Go paint-balling at Bragg Creek
Pack a picnic and find a park
Take the kids to Sikome Lake
Go dog-sledding in Canmore
Snow tubes at Mt. Norquay

Leisure by the river

Find a good hill for tobogganing

Spend a day at the river parks and pathways

Water sports at the Glenmore sailing club

Outdoor sports facilities at these best Calgary recreation centres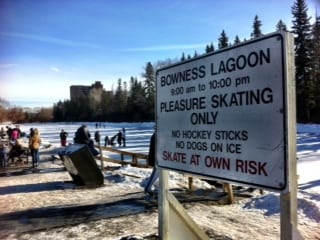 Shoot arrows at the Calgary Archery Club
Visit one of these best Calgary patios
Stroll down Stephen Avenue
Check out the downhill bike paths at C.O.P
Ice Skating at Bowness Park or Olympic Plaza
Check out one of these best Calgary winter activities for fun in the cold
Take in one of Calgary's many outdoor festivals such as the Lilac Festival

Walk around Heritage Park and explore old western culture

Go play frisbee, soccer, football or baseball outdoors

Eat, drink, shop and be merry on 17th Avenue SW

Take the kids to a wading pool in one of Calgary's parks

Have an ice cream in the sun at LICS Ice Cream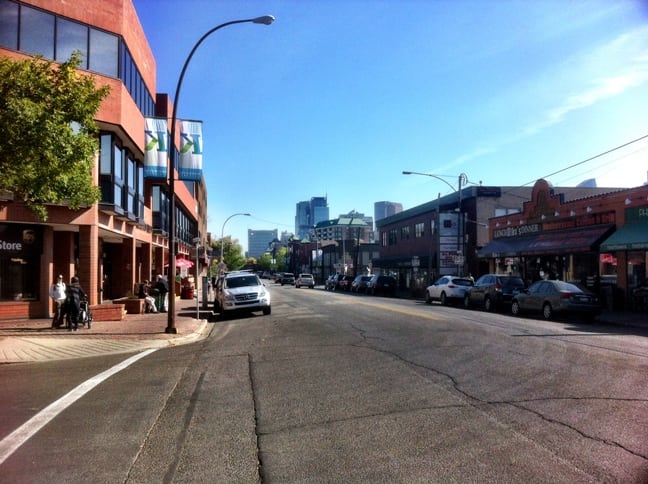 Go for a bike ride on Calgary's extensive pathway system
Visit Stanley park, Edworthy park or Confederation Park
Walk around Inglewood and check out the cool shopping
Walk around East Village (when completed) and check it out
Walk around Kensington and check out the cool shopping
Join a sports league like touch football or soccer or Frisbee
Play volleyball

Go for a walk with your pets

Play tennis, golf, disc golf or boccie ball

Go horseback riding or take in a competition at Spruce Meadows

Pack your tent and go camping ( I like Two Jacks Lakeside by Banff)

Visit the Calgary Stampede in July, the best outdoor show on Earth (on for 10 days)
Go rafting on the Bow and Elbow Rivers
Calgary Outdoor Activities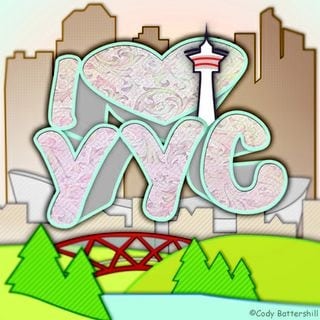 Please let us know your favourite Calgary outdoor activities. We will do our best to add them to the list!
Thanks for stopping in and hope to have you back soon! Until then, be sure to check out some of the best in Calgary before you go.