We All Scream for Ice Cream!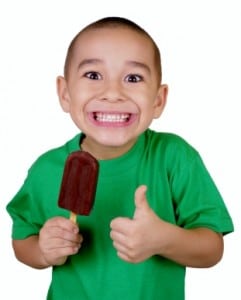 Ice cream lovers, this is for you! Always find yourself looking for the perfect stop in Calgary to grab a cone and go? Looking for the dairy free sorbet or for delicious Calgary gelato in the middle of winter?!
We have your answers with the best of the best ice cream in Calgary at your finger tips.
Spoon Me
What can I say other than delicious. A unique approach to a refreshing frozen yogurt treat, you have the options and more to create something specific for you! Low Calorie and low sugar recipes at Spoon Me lets you pick your frozen yogurt flavor from a crazy amount of flavours, then add your toppings! A refreshing approach to a hot day!

1130 Kensington Road NW
Phone Number- 403.453.2101
Yogen Fruz
A fan favorite always and so accessible through out Calgary, and Canada. Yogen fruz has a ton of options. Personal Favorite, Non fat pro-biotic chocolate frozen yogurt with Blackberries and Lychee. A great place to go when you have a craving for something sweet!
Fiasco Gelato
Gelato on the Go!! With the opening of their upcoming Gelato Truck in the works, Fiasco Gelato seems to stay one step ahead of the rest! Tons of flavors to satisfy any palate and Ice cream sandwiches!!!

4303 4th Street SW
Phone Number- 403.975.6040
Crepes & Cravings
With two locations in Calgary, (One on 17th Ave and the other in TD Square) Crepes and Cravings offers gelato, ice cream and sorbet. Not to mention it is hand crafted on site to create the best of the best that also allows them to pass the intense guidelines of classifying themselves as super premium ice-cream!
Sunterra
As always Sunterra offers a delicious display of fresh goods. They have other delicious food types as well, other than their renowned produce and meats! All year Sunterra carries a selection of about 30 flavors of Gelato and are always ready and willing to let you grab a quick sample to see if you have found your favorite flavor! Visit Sunterra for a quick fix to satisfy your gelato craving. P.S. *Sunterra also has some of the the Best Calgary Cooking Classes*
Marble Slab
Birthday cake ice cream with chunks of cookie dough?! Need i say more? Whatever creative combination you come up with they will make it happen for you. Once you have it all together and picked out they will mix it up by slamming it on the extremely famous Marble Slab!
My Favorite Ice Cream Shoppe
Needless to say this is one of my ABSOLUTE favorites. They say good things last forever and this is one shop in Calgary that the community supports and assists in maintaining their long term presence. Always busy and full of life, they offer all the toppings and flavors of ice cream imaginable! MY personal favorite would be the Nanaimo Bar creamy and rich with chunks of deliciousness!

2048 42nd Avenue SW
Phone Number- 403.287.3838
North East Grocery & Milky Way
One of the best bang for your buck Ice cream shops North East grocery has tons of tasty flavors and is open in the months of Summer, for that quick fix when its most needed!

1104 1st Avenue NE
Phone Number- 403.269.2381
Mackays Ice Cream
Around for 60 years this mom and pop shop is a legend. If you haven't had at least one person approach you raving about the ice cream in Cochrane you probably aren't from Calgary!

220 1st Street West
Phone Number- 403.932.2455
Best Calgary Ice Cream Spots
There's nothing better than having a scrumptious ice-cream on a hot summers day. Even in winter, a good-old ice cream cone is very satisfying!
Now that we have given you "the scoop" on where to get some of the best ice-cream, read a bit more about Calgary's Best Sushi.
If you aren't a fan of fish, maybe the Best Pho Restaurants in Calgary will incite your hunger.
Ice cream comes in many forms, including delicious desserts. Our Best Calgary Desserts article will surely give you insight into where to get some more tasty treats around town.
Thanks for stopping in. Come back soon for more best Calgary restaurants and food topics!