Earls Barlow Trail Calgary Restaurant Review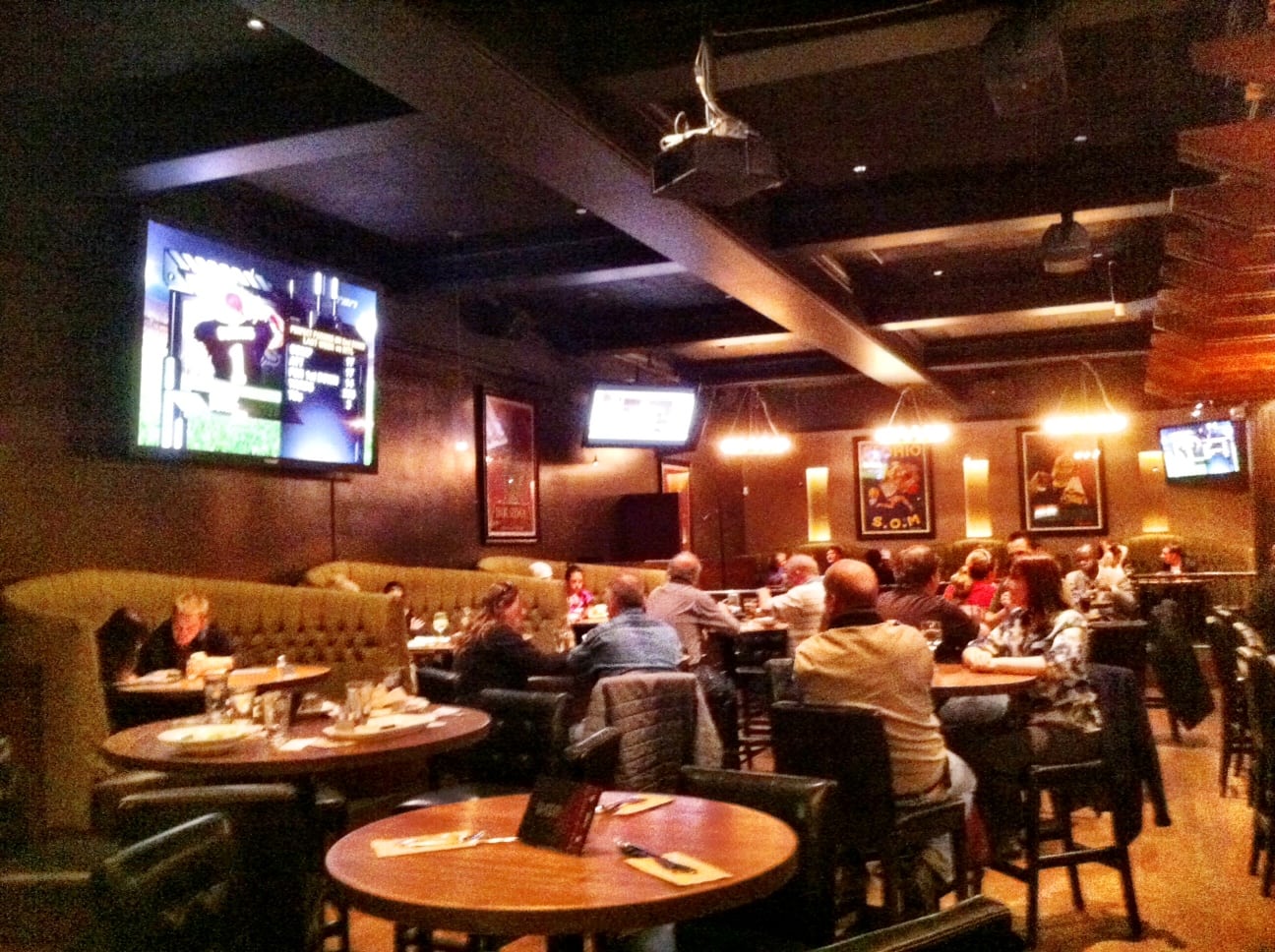 It was Friday night in Calgary. My friend and I both felt like eating in a lounge, so we decided to stop in at Earls on Barlow Trail.
One thing I noticed was that the patio was massive. It had veranda style tables, so I made a mental note to come back and check it out when it was warm enough to do so. This day wasn't particularly warm.
Upon entering Earls front reception we were greeted by 3 hostesses. One of them showed us to our seat in the lounge section; a high table top with high chairs, surrounded by high definition TV's, the largest of them catching most of my attention as it was a 108 incher. I thought to myself, what a good place to watch the game! The atmosphere was typical of an Earls lounge, with moderately loud music, dimmed lighting and of course, busy.
So busy in fact we didn't get any attention for at least 10 minutes. I was ready to get up and leave, until our waitress came and apologized, saying she would take care of our drinks tonight. Great!
Our Orders
Warm Feta and Spinach Dip – $11 – Triple cheese blend with spinach and artichokes, toasted olive pop drizzle flatbread – Thick and rich in flavour, if you like dips than this is the way to go! If you run out of bread, but still have dip, more is brought out to you free of charge!

Mixed Fields Greens Salad – $9.50 – Feta cheese, organic greens, julienne apples and candied pecans, topped with apple cider vinegarette – A huge salad, a bit lacking on ingredients, but the apple cider vinagerette is to die for!
Cajun Chicken Cheddar Sandwich – $13.50 – Spiced grilled Cajun chicken, melted aged cheddar, fresh tomato, lettuce and mayo served on a ciabatta bun – If you like chicken, Earls Barlow does a lovely job of making this one just right, with a tangy, sweet sauce with chicken that is cooked perfectly.
My friend also had a steak, which I got a bite of. It was surprisingly good! It was almost as if we were in a steak house, and steak was the feature menu item! We both agreed it was a well cooked steak.
If you are in the northeast of Calgary, and are looking for some good food, great service and a fun atmosphere, then head on down to Earls Barlow Trail today!
Earls Barlow Trail
3030 23rd Street NE, Calgary, AB
Phone Number – 403.291.6700