Moving to Calgary – Finding the Right Moving Company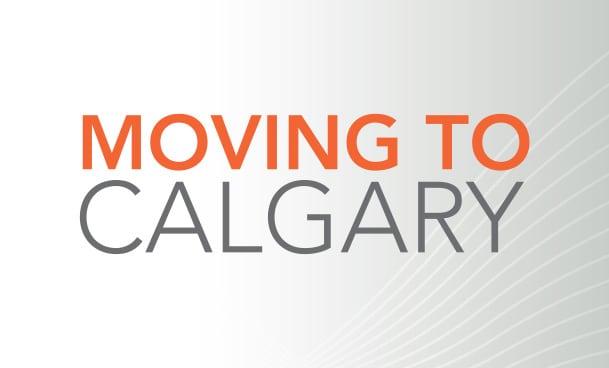 Is a move to Calgary on the horizon for you and your family? If so, doing a bit of research can go a long way in saving yourself from headache down the road.
Our belongings are important to us, that's why we purchased them in the first place! So you'll want to use a moving company who will treat your stuff with the same care and attention as you would.
While some things like dishes and couches can be replaced by moving insurance if broken, there are some things that are simply priceless such as a family heirloom and we wouldn't want an irreplaceable item like this to be damaged in any way!
Therefore when you are shopping for the right moving company, it's important to remember that the lowest bidder isn't necessarily the best. Also see Relocating to Calgary – 11 Ways to Avoid Moving Scams.
It Starts With Service
One of the most important things to look for is all around customer service from the very get-go – when the moving company sends out a professional representative to give you a quote that by all means should be fair and reflect the size of the move.

This person should also help you understand the costs involved and present you with an all-inclusive written contract.

It's your responsibility to understand this contract, so ask as many questions as you can until you feel comfortable. Any company with representatives who are reluctant to answer any questions you might have should definitely be skipped. Move on to the next moving company if this is the case! Also check out these 23 Quick Tips When Moving to Calgary.
Where to Look
The best way to find the right moving company is to ask your friends, family and neighbours about companies they have used and if they were pleased throughout with their services.

Another good way is to do an in-depth search on the internet. Look for companies with extensive years of service, a quality web pages and even check out reviews on Google. Also look at the Better Business Bureau (BBB) for any complaints made; any at all on the BBB could be considered as a huge red flag.

Also be sure to visit the Canadian Association of Movers consumers webpage at movers.net. This web site is dedicated to providing consumers with professional moving and storage companies who are reliable and well reputed.
Moving to Calgary?
Are you relocating to Calgary? If so, you'll want to make sure you Add These 6 Things to Your Moving to Do List.
You will also want to have all of these Common Moving Questions answered beforehand!
Questions about Moving to Calgary?

…from a born and raised Calgary REMAX Realtor today! I know this city like the back of my hand and can be your ultimate guide when moving to Calgary. Call me anytime at 403-370-4180 or message me below and let's get you started!