3 Places to Drink and Have Fun in Downtown Calgary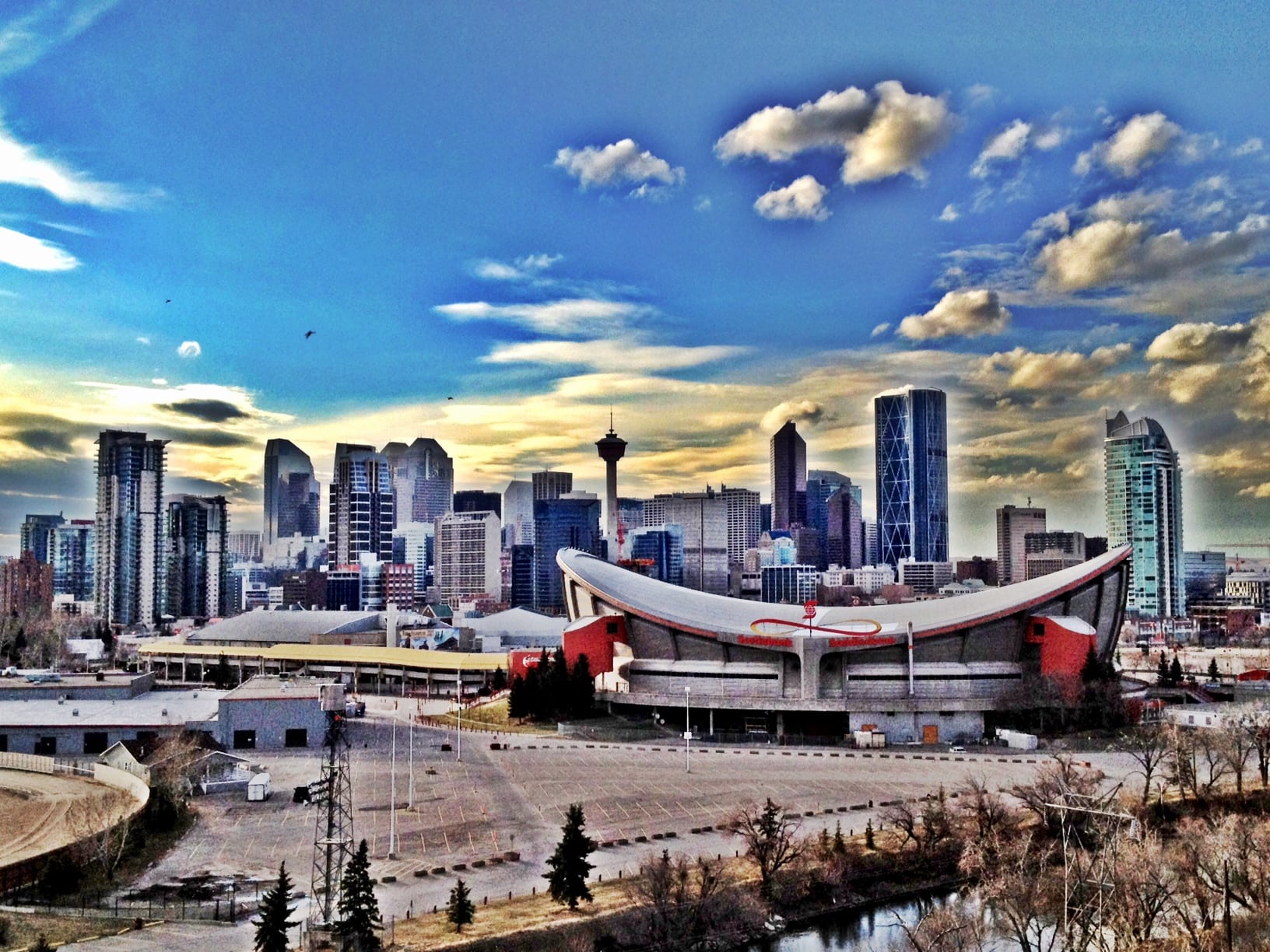 Downtown Calgary is filled with young vibrant people who work hard and play even harder. They spend the week days in their downtown corporate offices and their weeknights / weekends at their favorite hot spots in the beltline communities of Victoria Park and Connaught.
I don't blame them, the social scene in Calgary has never been better as new entertainment venues with creative ideas open their doors while the old school bars, restaurants, lounges, nightclubs and pubs we love keep bringing us back again and again.
And let's not forget about the familiar faces that grace the beltline entertainment venues of 10th Ave, 12th Ave and 17th Avenue SW with their fun and friendly presence. Without them, Calgary nightlife would just not be the same!
Our city would also not be the same without these three fantastic bars and pubs that are up there with the best of the best Calgary nightlife venues! You just have to check them out the next time you're out and about!
National on 17th
If you want a casual and classy kind of bar, one that serves oysters, burgers, and beers to well dressed, very trendy people, then this is where you want to be in downtown Calgary.
National offers a mellow and primarily seated and server attended environment for the lunch, after work, and dinner crowds. The interior is modern, industrial, rustic, and the large wrap around patio is always buzzing when the weather allows.
Both inside and out the seating options are mostly communal large tops where different groups of people mesh together by force; an appropriately Calgarian concept you could say.
Thursday to Saturday evenings are jam packed with a more vivacious party crew who stand and mingle predominantly, retrieving their own drinks from the bar while enjoying the house DJ.

National is far livelier than a traditional pub, but certainly lower key than a night club. Their beer selection is impressive and their cocktails are quite fun, being served in either large or small mason jars.

The Dark and Stormy is my go to drink, a blend of rum and ginger beer, tasting just like an alcoholic spa beverage. An oxymoron perhaps, but it works, I promise you.
National is where big, energetic personalities hang their hats for fine (albeit "pubby") food, great beer and (some) spirits. They are open for late-breakfast, lunch and dinner seven days a week. See more at our National Calgary Restaurant Review.
They have a huge oyster bar, and even host "Buck-a-Shuck" every Tuesday evening 5-8pm. As the name indicates, oysters are a surprisingly inexpensive $1/piece.
National has full cuts of meat, rotisserie items, lobster poutine, and deep friend Mars Bars (Stampede menu item year round…yes please!). They sell several different brews that celebrate the small lot North American producer, hence the name National.

So whether its a few beers after work with friends or a big night of food and drink, you can be sure of one thing, National is one of the coolest places to be in the Calgary beltline. For more information be sure to check out National on 17th's website.
Broken City
Broken City is famous for its rooftop patio, live music/ DJ's and late night sweaty dancing. They also offer an array of organized entertainment nights.
With comedy on Mondays, they host some of the finest local comedians and headliners from across the continent. What a perfect t way to start the week, no?
You might be surprised to know that you can still get a highball in this city for $4.25? In fact, every day the Broken City offers drink specials and Happy hour from 3 to 7 pm.

WINGO happens on Tuesdays at Broken City. Hosted by Marv, this is no ordinary bingo. Its pure mayhem and chaos with prizes and a wicked DJ soundtrack by Danny Vacon. Play, listen, and feast on a $5 pound of wings or two.
Sibling Rivalry is a real treat of a night, with DJ's Wan Track Mind and Major Mouse "the trillest duo south of the Bow River," bringing you the best in Soul, Hip Hop and Trap. A very minimal $3.00 cover charge is a truly small price to pay for the eclectic entertainment.
This spot is about as diverse as it comes. With something crazy and cool to boast about every night of the week, Broken City is a place well worth venturing to, even if it's not your usual.
You live in a Condo in Connaught, so you ought to explore the hidden gems available just outside your door. Though it may be off the beat of your usual path to the the trendy 17th Ave, you might just find that the walk from the Montana or Drake Condos to this "Scenester's Paradise" just as tantalizing a treat as I sometimes do!

For more information be sure to check out Broken City's website.
Ship & Anchor
With almost 24 years in business, "The Ship" attracts a varied crowd to say the least. It's not unlikely for students and professionals to rub shoulders regularly with the aggressively tattooed, pierced, and indie rockers alike.
The eclectic mix of clientele has always been the heart of the pub. It's dark in there, it's kind of grubby, and it works. It is a tried, tested, and true operation right in the heart of 17th Avenue SW.
The Ship offers surprisingly good food at very reasonable prices. Worthy of note and atypical of most pubs is that almost every item is made in house from scratch. Customers flock to enjoy home cooked food away from home at breakfast, lunch, dinner, or snack time. The burgers, lemongrass chicken, and Egg nog (holiday season only) are certainly brag worthy menu items.

The Ship was made popular by frequently showcasing live bands & local DJs on their stage. It's probably the best known place to catch all live International & English Premier League soccer games weekly.
Rivalries and camaraderie's abound during these high intensity times, but when all is said and done, everyone cheers' each other and carries about their merry drinking ways.
The Ship is, and always has been, the only bar to be able to fill a patio just as soon as the weather goes above 0 degrees and it is certainly one of the only places that it seems reasonable to start your day drinking and finish by closing the bar down at night.
The Globe and Mail really said it best, "Frequent lineups are a testament to the popularity of this institution on Calgary's 17th Avenue strip. The Ship's attractions are manifold: the largest selection of draught beer in Western Canada (lots of local brews), an eclectic clientele (from suits to punks), two large patios, great music and a woody warmth—quite simply, a cool and relaxed place for pints."

For more information be sure to check out the Ship and Anchor Pub in Calgary!
3 Places to Drink and Have Fun in Downtown Calgary…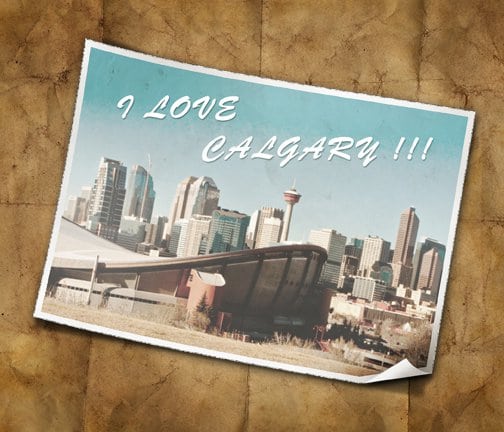 You quite literally never have a reason to be bored in this city, especially if you live in the Condos of Connaught. Eat, drink, and be merry at one of these three fine, totally dissimilar, yet very Calgarian beltline venues.
Until next time, be sure to check out more of the Best in Calgary! Thanks for stopping in and hope to have you back soon.