Suburban vs. Urban Living – Pros and Cons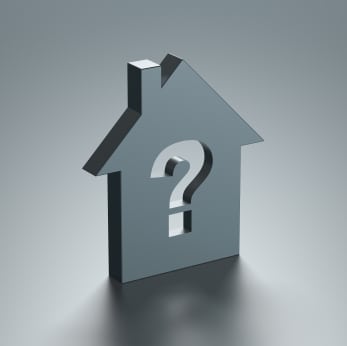 The age old question remains when a move is on the horizon. Should I buy in the downtown area? perhaps a bit further out in the inner city? or maybe a suburban location is best?
Suburban communities have a lot to like in comparison to an inner city or downtown residence. Houses are typically larger and cost less. Some would even say the quality of life is better in terms of family orientation and more living space, amongst other hard to deny attributes.
On the other hand, some would argue the inner city and downtown areas are the best places to live in . While properties are more costly, the money saved from having to commute from a suburban area to downtown and back again is well worth it, not to mention the full spectrum of amenities, services and sometimes a walk able lifestyle that goes hand-in-hand with these areas.
At the end of the day, it's up to you to decide where you want to live. Some people might be set on a location in Calgary for a variety of reasons, while others could still be on the fence. If you are still undecided, please feel free to explore our pros and cons to suburban and urban living in Calgary! Here they are…
Suburban Living in Calgary
+ Pro
living in a suburban area is typically a serene and peaceful living experience. They can be an ultimate refuge after a busy day in the downtown area, an escape from the urban white noise of any city centre and its jam-packed streets.
- Con
commuting times. If someone is going to be frequently communing to the inner city and downtown areas they should be prepared to spend lots of time driving to and from their community. Calgary's rapidly growing population is also making traffic a bit more staggering than it has been in the past.
+ Pro
there is typically more living space and larger properties in a suburban location. The backyard has more space for the kid's trampoline, plants, pots and other home additions.
- Con
Most of the best that Calgary has to offer is found in the inner city and downtown areas when it comes to dining, entertainment and activities. Suburban residents might feel like they are too far away from where all the action is. A trip to the inner city after already being there earlier in the day might feel like an excursion, requiring time and effort.
+ Pro
Suburban homes in Calgary are usually more affordable and cost less on a per square foot basis, giving you more space for your coin. It could be the difference between getting those much wanted work out and office rooms you've always wanted, or not.
- Con
transportation "costs" time. Longer commuting times means more cash spent on fuel, automobile repairs and service , while the lost time between home and "destination A" could be spent doing more productive things, i.e. with your family, or maybe at the office putting in some extra hours for a larger paycheque.
+ Pro
for the most part, suburban communities, like Auburn Bay for example, are newer construction than most of the homes found in the inner city and downtown areas. Assuming that a home is built well without flaws, there will be less home maintenance and costs associated with such.
- Con
there can be a "waiting" factor involved when buying in a suburban community. If the area is new, or there are mass construction projects in the area, it could take months, even years for them to be completed. Check out our Buying a New Calgary Home – Pros and Cons for more…
Urban Living in Calgary
+ Pro
Calgary's inner city and downtown areas have some of the best shopping, entertainment and dining and is the most culturally rich and vibrant area of the city, making it hard to deny just how convenient and exciting it can be when living close to the city centre. Urban dwellers have ample access to a full range of amenities and services close to home, sometimes even within walking distance.
- Con
urban white noise is always a drag when you're looking for a quiet and peaceful setting to live in. If you are the type who prefers to be away from the people, the nightlife, the traffic, then you should consider a quieter, more serene suburban living destination.
+ Pro
urban communities are more mature and well-established. They have older vegetation, creating natural beauty and in some instances, provide more privacy for home owners.
- Con
urban areas typically have fewer opportunities for children to play in outside areas, although Calgary is renowned for the large amount of green spaces all over the city, including the downtown and inner city areas.
+ Pro
if you happen to work downtown, living close by means less time commuting, more money saved on the cost of fuel, automobile repairs and services and more time spent doing more important things in life.
- Con
inner city homes cost more on a per square foot basis compared to their suburban counterparts. The living space you would get for the same amount of money in an inner city or downtown location will almost always be less than that in a suburban area.
+ Pro
urban areas have the best access to public transportation. Getting around Calgary is easier as buses have more frequent stops and run longer than suburban routes.
- Con
living spaces can sometimes feel a bit congested in the inner city and downtown areas. There's less space for your backyard trampoline, garden and shed, and there might be more neighbour windows in viewing range of your home than in a suburban area.
Have Questions about Calgary Real Estate?

…from an experienced Calgary REMAX Realtor today! Call me anytime at 403-370-4180 or message me below. I am looking forward to your call!