The River Condos in Mission
The River is the future pinnacle of luxury condo living in Calgary. The Developer, an affiliate of Ledcor Properties, has chosen one of the last remaining riverront properties for the buildings location located in Mission.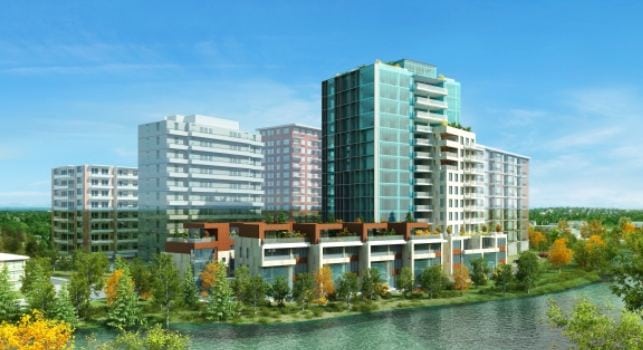 When finished, the luxury condo complex will be comprised of 38 homes including 11 townhouses and 27 apartment suites shared between 15 floors of a high rise tower. Initial construction is projected for spring of 2012 on 26th Avenue SW and 1st Street SW just west of 25th Avenue Bridge and Macleod Trail SW. Existing structures will be bull-dozed and removed in time for the projected construction date.
Luxurious Living
Apartment suites within the high-rise will be medium sized to huge between 1400 and 5625 square feet. Townhouses will have between 2600 and 3800 square footage. In-house amenities for The River will be extensively luxurious. Amenities and services are located close by in the inner city and downtown areas as well as on Macleod Trail SW.
The Talisman Rec Centre, one of Calgary's best recreational centres, is a short five minute walk away while the Elbow River parkway is on your front door step. Downtown Calgary is less than ten minutes of walking and the businesses situated on 4th Street SW are close by as well. What an opportunity The River truly is for people looking to live in luxury condos at the heart of Calgary.
Upon completion, The River condos will provide executives with an inner city estate condominium living opportunity. Just recently the highest price for a condominium complex in the history of Calgary was set by a purchase at The River Condos for 8.3 million dollars!
Questions about The River Luxury Condos?

If you have any questions about this up and coming luxury condo project, call me today at 403-370-4180 or by messaging me using the contact form found below.
I can help you make the most educated and informed decision when it comes to Calgary luxury condos. This is my commitment to you.
More Luxury Condos Calgary…