Wine Fest Calgary – A Must for Wine Lovers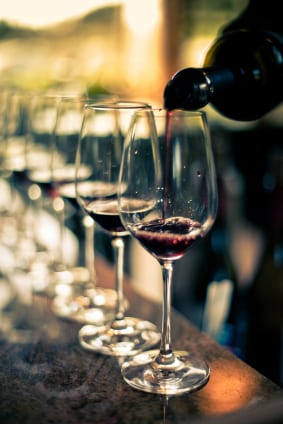 Local and out of town vendors unite for the most thirst quenching event of the year! Wine fest has happened and it was one for the books. With new wines and Classic wines they covered it all.The tasty snacks from places such as Spring bank Cheese and Choklat made it an irresistible feast, that paired perfectly with the full body wines.
IF you haven't been you definitely need to make it a MUST happen event on your calendar next year.
A Few of my favorites from the event were:
Cupcake wine- (USA) so new you probably haven't even heard of it! Cupcake wine is AMAZING, the whites, the reds and the Prosseco! For more information on Cupcake wine check out their website At
9 Crimes (Australia) – Not only are the Labels eye catching, you get to pick which one you prefer on your bottle of wine! For the red wine lovers this one goes down smooth!
Make sure you mark down winefest on your calendar for next year! A must do for every wine enthusiast.