Exciting New Condo Project coming to Erlton Calgary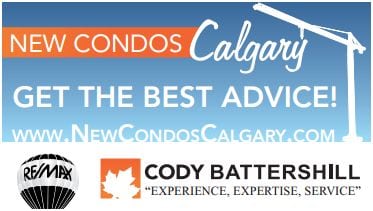 An exciting new Calgary condo project is coming to the inner city community of Erlton.
Located at 25th Street and Erlton Road, the new development in Erlton Calgary will be less than 5 minutes away from the downtown core and well within walking distance to places such as the beltline, Elbow River, Talisman Centre, LRT and Stampede Grounds.
Erlton Calgary's walk ability factor and amazing location has made it a prime candidate for the mixed-use project which could very well be the catalyst for new developments in the up and coming inner city community.
Anthem Properties is currently seeking approval by the City of Calgary before they go ahead with the project.
Erlton Condo Quick Facts
Developed by Anthem Properties

Mixed use development with retail, office, townhouses and condos

40,000 square foot grocery store in the first phase

Estimated two years to complete the first phase

Construction to begin in the fall of 2013
Location
Anthem Properties
Anthem Properties is a Vancouver based real estate management, investment and development firm. The companies' project portfolio is diverse and impressive with approximately 4,600 condos and townhouses in any stage of development and more than 3.5 million square feet of commercial space under their belt.
Anthem's new condo in Erlton will be their second residential project in Calgary. Waterfront condos in downtown Eau Claire was their first and was a very successful development with an amazing riverside location and upscale features.
If Waterfront is any measure of what Anthem Properties new condo project in Erlton Calgary will be like, then we have much to look forward to in terms of quality and well-designed living spaces.
More New Calgary Condos
New Calgary Condos Spring Update 2013
Questions about New Calgary Condos?

…from a Calgary condo expert today! Call me anytime at 403-370-4180 or message me below, I am looking forward to helping you accomplish your condo goals in Calgary!