7 Reasons to Love Living in Calgary, Alberta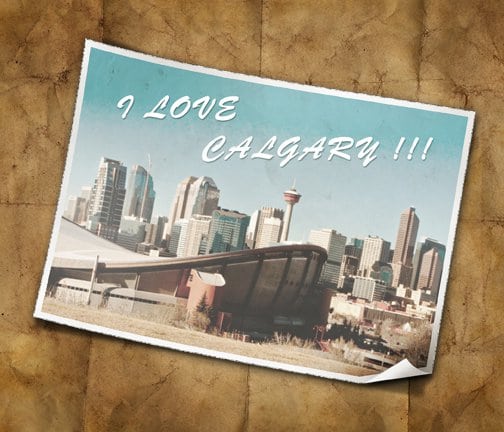 Calgary has definitely earned its spot as one of the best places to live in the world for five consecutive years in a row (2010-2014), according to the Economist Magazine's Liveability Survey. It's true; Calgary has lots to offer its residents and more than ever before as the city continues to grow at an astounding rate.
There are many quality characteristics Calgary has that set it apart from the rest, making it an easy choice for people to call it their home. Here are seven of those:
Economically Strong
Calgary is one of Canada's Economic Strengths. Over the past decade, the city has remained as one of the best, if not THE best performing urban centres in Canada and is expected to continue to do so for a while yet.

One of the main driving forces behind the strong economy is the large number of major corporations who have chosen to set up their office headquarters in Calgary. The city has the highest concentration of head offices per capita in Canada, which has given way to countless job opportunities in a wide diversity of industries.

Calgary also has the second lowest unemployment rate, sitting at 4.5% in February 2013. And with a predicted employment growth in Alberta's oil sands from 75,000 to more than 900,000 jobs over the next 25 years, there will be lots of opportunity to go around. What's not to love about that?!
Heart of the West
Calgary is becoming a major hub of tourism in Western Canada. Calgary saw the best Tourism Growth in Canada in 2012, where visitors spent a staggering $1.4 billion dollars on activities, events, restaurants, hotels, shops and more. As a matter of fact, in 2012 there were 12.8 million passengers who traveled to or from Calgary's YYC international airport!

Calgary's lovable location less than an hour from the Rocky Mountains makes it a hot spot not only for travelers, but for people looking to stay for the long-term as well. Having the ability to experience some of the best outdoor recreation around is hard to look past for those who love the mountains and what they have to offer.
Beautiful National Parks
Calgary is in very close proximity to multiple Canadian National Parks where you will discover majestic scenery, beautiful wildlife and countless opportunities for some outdoor fun. It doesn't take long to hit the slopes from the city limits of Calgary as there are more than five world-class ski resorts located less than 3 hours away.

In the summer; hiking, biking, rock climbing, camping and fishing are but only a few of the outdoor activities in Banff National Park, Glacier National Park, Jasper National Park and Kananaskis Country, as well as countless other wildlife reserves and natural areas.

Calgary is the ultimate gateway to the Rocky Mountains and beyond where the spoils of a spectacular Western Canadian coast await.
Great Weather
Did you know that Calgary has the most days of sunshine per year out of all the major Canadian cities? A 30 year study done by Environment Canada shows that Calgary received on average 2405 hours of bright sunshine over 333 days. Now that's a lot of sun!

Apart from tons of sunshine, Calgary's is located in a prime spot for experiencing a weather phenomenon called Chinooks that have the ability to warm up a cold winter's day by several degrees Celsius. Spring in the middle of winter? Yes please!

On the other hand, Calgary can get very cold, even down to minus 40 degrees Celsius if unlucky, but since humidity is low there isn't much "sting" from the cold winter wind in comparison to other more humid places such as Toronto.
Urban Meets Nature
Urban living meets nature seamlessly in the City of Calgary. Its network of river parks and pathways is one of its most acclaimed characteristics, spanning along the Bow and Elbow River embankments to the furthest reaches of the city.

Calgary is proud to boast the most extensive network of paved pathways found in an urban centre in North America with over 700km of paved pathways, and with over 42km of these pathways cleared during winter, they are great for year round use.

Let's not forget about how many open green spaces, parks and interconnecting pathway areas we have here in Calgary. Calgary Parks take care of more than 7500 hectares of land at more than 3400 sites. This is an astounding number of green spaces to be found in an urban centre! Just another beneficial feature of the City of Calgary that makes it hard not to love living here!
Infrastructure
Just when you think it's too cold to walk around downtown, think again! Ingenuity has given way to the +15 network in downtown Calgary, the largest indoor walkway system in the world! Hustle and bustle in downtown carries on fluently through the use of the +15's that connect adjacent buildings. Stay warm in the winter and stay inside!

Calgary's continued population growth has led government to build more key infrastructure needed in the city. The Stoney Trail ring road and the new West LRT are a few examples while LRT stations, parks and pathways are always well-kept and in some instances completely renovated, just like Prince's Island Park and Bowness Park, where complete overhauls were done to improve the parks accessibility and features.

Consistent infrastructure improvements will only make Calgary more and more appealing to live in as the years pass, that's for sure!
Culturally Rich and Diverse
One of the best things about Calgary is how culturally rich and diverse its population is. It is the Cultural Capital of Canada, with approximately 25% of Calgarians being foreign born! These are the people that have brought their culture and traditions with them and can be accredited with the large diversity of delicious foods, fun cultural activities and events found in the city.

While foreign culture is in abundance, so is our own home grown western culture. Look at the Calgary Stampede for example, an annual event that celebrates and commemorates our western heritage. It is just one of many fun and exciting things to do every year in Calgary that contribute to an enjoyable living experience filled with tons of local fun and happiness. Yeeee-haw!
Why do you love living in Calgary? Please leave us a comment below and let us know! Here are 20 Reasons Why I Love Calgary!
Thanks for stopping in at Best Calgary Homes, hope to have you back soon for more Calgary and everything to do with! Until then, be sure to check out our Do What the Locals Do in Calgary for more great local activities and events!